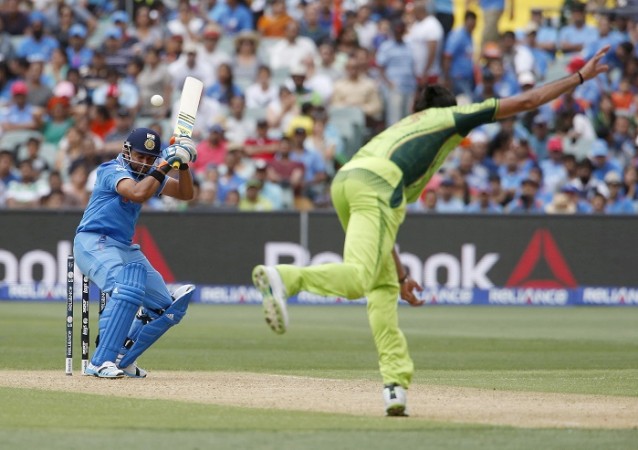 Cricket fans all around the world love to witness India vs Pakistan clashes, and the intense rivalry is going to be on show Feb. 27 in Bangladesh during the Asia Cup. Former cricketers from both sides of the border are excited about the match and Pakistan great Wasim Akram believes India are clear favourites.
The Asia Cup, which had always been played in a fifty over format, will witness a change as the competition will be played in a T20 format for the first time. The former Pakistan pacer also applauded the Asian Cricket Council for changing the format. The Asia Cup starts from Wednesday.
India's form in the shorter format has been mighty impressive, defeating teams like Australia and Sri Lanka of late.
"Yes, that'll be a good game (India vs Pakistan) to look forward to and given the way India are playing right now, they're clear favourites," Akram said in an interview with The Times of India.
"The Asia Cup, this year, assumes a lot of significance particularly because of the Twenty20 format that it'll be played in. It was a very sensible decision on part of the Asian Cricket Council. Out of the last three World T20 champions, three are participating in this Asia Cup, so that quotient alone adds so much excitement to the tournament."
India are huge favourites to lift the Asia Cup in Bangladesh and the World T20 in India, which starts from April 8. The Men in Blue have always possessed a dangerous batting line-up. India can win both the titles if the current set of batsmen, which includes Virat Kohli, Suresh Raina and Rohit Sharma score runs consistently.
However, their bowlers have always been a major concern. Apart from Ravichandran Ashwin, India lack a quality standout bowler. Mohammad Shami, who was the best bowler for India in the ICC Cricket World Cup in Australia and New Zealand last year, has been troubled with injuries.
The speedster was selected for the Asia Cup, but failed to recover from his hamstring injury, which he picked in training during the Australia tour last year. The speedster has not played for India since their semifinal defeat to Australia in the World Cup as he underwent a knee surgery after the ICC event.
Akram believes players need to play a full season of first class cricket before playing for their national side.
"The pressure of bowling in a practice game or in the nets or in a domestic game is different and the pressure of bowling in an international match is different. You need to properly play a full season of first class cricket after a knee injury before international cricket," Akram said.