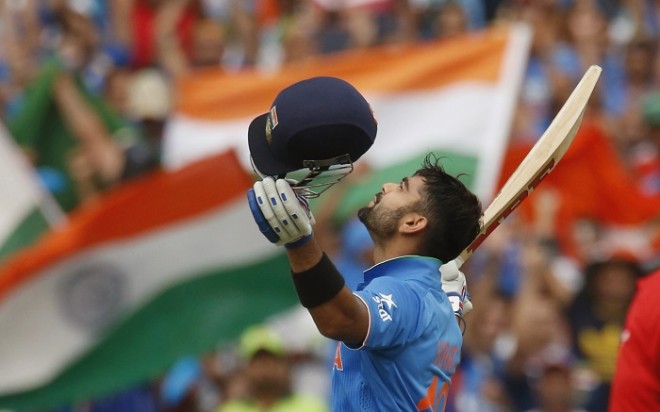 Time for some high-voltage action as India and Pakistan lock horns in an Asia Cup T20 2016 match at the Shere Bangla Stadium in Mirpur, Dhaka, Saturday.
The intensity of this match is unparallelled when compared to any other match across the globe. The heartbeat goes a notch higher, the adrenaline rush is way more than other T20 games.
All players from both sides want to step up to the occasion and make it big every time these two sides face each other, be it in the World Cup, Asia Cup or any other tournament.
It really does not matter which tournament they are playing in and what the prize money is that one will be playing for when it comes to India vs Pakistan.
It is all about two nations, and 22 players, battling it out for pride and glory. A quest of asserting one's dominance over the other.
Virat Kohli will understand these emotions pretty well as he has been the biggest impact player in this encounter in the recent times, and he will look to make an impact straightaway in Saturday's Asia Cup T20 encounter between India and Pakistan.
India and Pakistan have faced each other in the T20 format just six times in the past, and India have come up trumps in five of those matches. Kohli has given two match-winning performances in the last five India vs Pakistan encounters, and he has contributed in the other matches as well, be it via batting or fielding.
The Royal Challengers Banglaore captain tops the list of the highest score (78*) by an Indian batsman in an India vs Pakistan T20 encounter. Kohli has an average of 75 against Pakistan in T20s.
If Pakistan do not take Kohli's threat seriously, then they will be staring at yet another defeat.
Kohli, though, is determined to take this mega game as just another match that he needs to perform in for India. "We treat all teams as same. There is no difference for me while playing against Pakistan. We go to the field to play cricket with bat and ball," Kohli was quoted as saying by Sportskeeda.
"For me, mentally, there is no difference. I always follow that -- treat all teams same. Pakistan are a strong team and we want to do well against them. Competition will be good.
"There is a lot of hype created around the contest but on the field it is normal for us players."