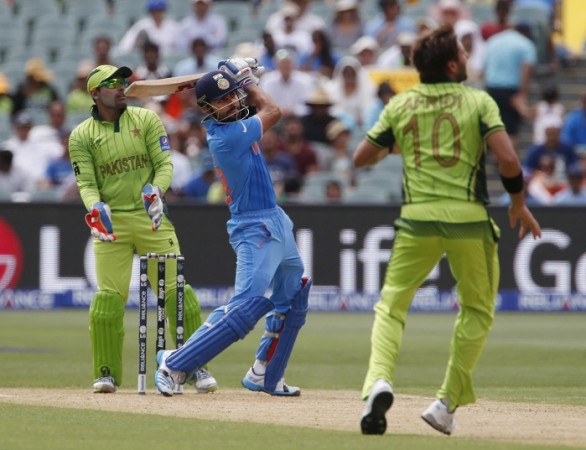 India vs Pakistan – enough said, really. Doesn't matter where, doesn't matter what tournament, doesn't matter if there is even a context to the match. India vs Pakistan means, "if my team do not win this match, I will go into mourning."
This particular India vs Pakistan match, to be played a year and 12 days after the last one, will be held at the Shere Bangla National Stadium in Mirpur for the 2016 Asia Cup T20.
The wait for the next India vs Pakistan game will not be long, as the two teams will lock horns in a group stage match at the World T20 in Dharamsala next month, but for the here and now, it is all about Saturday.
India and Pakistan will lock horns for the first time since that unforgettable – when is an India vs Pakistan match ever forgettable – encounter in the 50-over World Cup in Adelaide, when MS Dhoni's men cruised to a 76-run win.
That one was much more important, considering it was, after all, the World Cup, and while the 2016 Asia Cup T20 might not be as desirable, with the 2016 World T20 around the corner, don't expect either of the two teams to play friendly cricket.
Even if it is just a charity game, when India and Pakistan meet, everything goes up a few notches. The noise, the intensity, the aggression, the desire, the we-cannot-lose-this-match-no-matter-what feeling.
With both teams keen to build momentum and form ahead of the World T20, which will be held in India, expect this match to be filled with excitement.
After all, India and Pakistan have ridiculous talents in their books, be that Virat Kohli, Rohit Sharma and R Ashwin for India or Shahid Afridi, Umar Akmal and Mohammad Amir for Pakistan.
The last time these two teams met, it was Kohli's day, with the India vice-captain scoring a memorable century to drive India to a total of 300 in their 50 overs, with plenty of help from Shikhar Dhawan and Suresh Raina. Pakistan's reply never really got going, and they succumbed to the pressure created by the India bowlers.
If we get to see a hundred in this T20 game, then it certainly is going to be a cracker. Even without the runs, though, there are so many interesting subplots, that it will be difficult to take your eyes off the game even for a ball (oh, c'mon, it is only a maximum of 240 legal deliveries in total).
As talented a team Pakistan are, this match will be India's to lose. They are the form team in Twenty20 cricket at the moment, and are, rightly, considered the favourites for the Asia Cup as well as the World T20.
The batsmen are in form, the bowlers in their groove and captain fantastic Dhoni in good spirits. If India play up to their potential, Pakistan will find it difficult to stay with them. But then, Pakistan go into nearly-unbeatable mode when they play India (yes, yes not in ICC tournaments), so expect a close contest.
India vs Pakistan schedule: 2016 Asia Cup T20 Match 4.
Date: Saturday, February 27.
Time: 7 pm IST (6.30 pm PKT, 7.30 pm local time, 1.30 pm GMT, 8.30 am ET).
Venue: Shere Bangla National Stadium in Mirpur, Dhaka.
TV listings: India: Star Sports 1/HD1, Star Sports 3/HD3 (Hindi commentary). Pakistan: Geo Super, Ten Sports, PTV. Bangladesh: Channel 9. Sri Lanka: MTV Sports, Star network and SL national channel. Middle East and North Africa: OSN Sports Cricket. USA, Canada, UK, Europe, Australia, New Zealand, Singapore and Malaysia: Yupp TV.