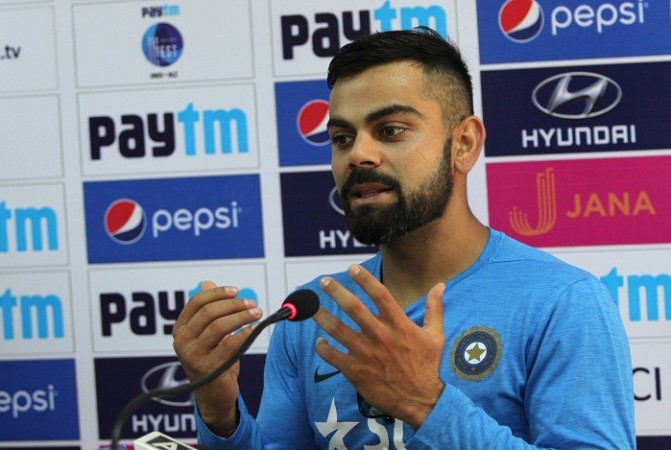 The Test series between India and New Zealand is set to kick-start with the first match to be played at Green Park in Kanpur on Thursday. This match will also mark India's 500th Test, which will make the contest even more interesting. But, both the teams will treat this match, as any other match, play hard cricket for five days and hope to end on the winning side.
India, after a string of wins in the Test format, against Sri Lanka, South Africa and West Indies, will go into the home season with full confidence. It goes without saying that Virat Kohli-led side will be keen to continue their dominance in this series as well, but the skipper is aware of positive and fearless approach of the Black Caps, which is rooted in the current New Zealand team.
The visitors might go into this series as second favourite, but they cannot be taken lightly at all. They have ammunition in their bag, including spinners, pacers and quality batsmen to take India down.
If one looks at the strength of India, which lies in their batting and the spin department, New Zealand batsmen have to shoulder the responsibility and handle the spinners well. Batsmen like Tom Latham, Martin Guptill, Kane Williamson and Ross Taylor will have to be on top of their toes. New Zealand, besides their batsmen, will also need their slower bowlers to turn the heat against India.
The Black Caps have come with three spinners, and one would not be surprised if they decide to play with the trio including Mitchell Santner, Mark Craig and Ish Sodhi in Kanpur. Though spinners will hold the key in the series, one should not forget how raw pace can break the backbone of any top order with the new ball, and it is at this juncture fast bowler Trent Boult can play an important role.
Having talked about New Zealand bowlers, India have some batsmen like Kohli, Murali Vijay and Ajinkya Rahane, who can all score runs against all types of bowlers. If these batsmen score runs freely, New Zealand will find it tough. Kohli believes that both the teams should focus on their respective strengths.
"We expect very good competition and hard fought cricket. They are a side that does not give up. They have pretty skillful players in their ranks, we are wary of that but we are aware of our strengths as well. Both need to focus on their strengths and don't hand the advantage to other teams," Press Trust of India quoted Kohli as saying.
New Zealand love playing positive cricket, and excelled with such attitude under the leadership of former captain Brendon McCullum. This present team, which is led by Kane Williamson, also plays positive cricket.
"They are a pretty good side, they play good positive cricket. We have seen in the last couple of years. Driven initially by Brendon McCullum, he got those ideas into the team. Play fearless cricket, that's one thing which stood out for me in their mentality. Their mentality was cricket was not the end of the world for them, they just enjoyed the game," Kohli said.
"I think they have been able to detach themselves from those pressures and that's why they have got successful in last couple of years. I think Kane (Williamson) is leading the side very well."