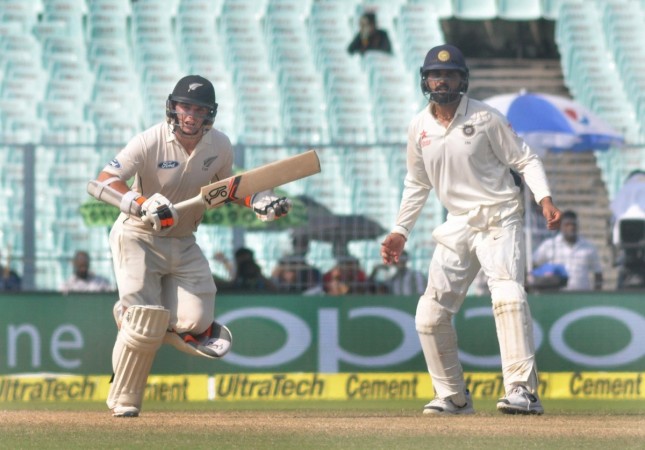 The Board of Control for Cricket in India (BCCI) has decided to cancel the ongoing India vs New Zealand series in light of the letter by the Justice RM Lodha Committee to banks to freeze the accounts of the cricketing body.
One Test — to start on October 8 — and five one day internationals (ODIs) are yet to be played in the series, where India's win in the just-concluded second Test put it in the top position in the International Cricket Council (ICC) rankings of Test-playing nations.
Speaking about the BCCI decision, a senior official from the cricketing body told the Indian Express: "We have no option other than to call off the India-New Zealand series as our banks have decided to freeze BCCI accounts. We don't want India to be humiliated in front of the world. How can we function, how can we hold any games now? Who will make the payment? Freezing a bank account is no joke. An international team is here, and there is so much at stake."
However, New Zealand Cricket (NZC) spokesman Richard Boock told the New Zealand Herald: "It's the first time we've heard of it. We have had no official contact from the BCCI. At the moment we are preparing to play the third Test at Indore as scheduled."
The Lodha panel's strict step — which has led to the bilateral series standing on the brink of cancellation — stems from the BCCI's decision at its recent Emergent Working Committee meeting to disburse funds to state cricket boards, which the committee felt was in contravention to its earlier recommendation that the cricket board only take up routine matters as long as a case regarding it was ongoing in the Supreme Court.
Justice (retired) RM Lodha, who heads the panel appointed by the Supreme Court to give it recommendations for better functioning of the cricket board, said on Tuesday that he had not asked the BCCI to stop disbursing funds for routine matters to state cricket boards altogether, but had asked them to halt the disbursal of huge amounts to them.