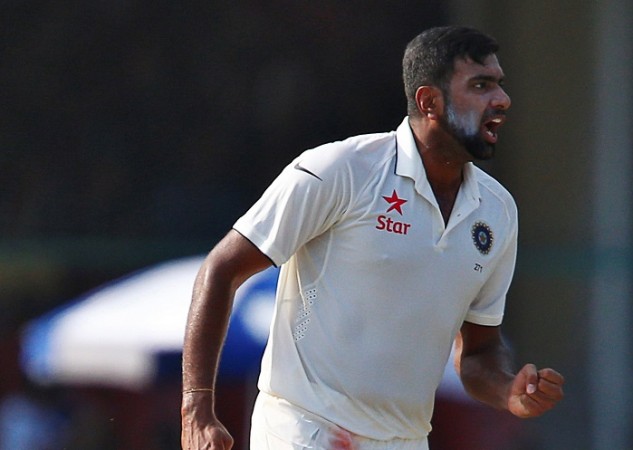 A 19th five-wicket haul in 37 Tests for R Ashwin and India completed a had-to-work-for-it-but-it-was-always-coming victory in the first Test match in Kanpur against New Zealand. After New Zealand showed great fight with the bat on the final day, the resistance was finally broken by the guile of Ashwin and the reverse-swing of Mohammed Shami, giving India the win they so craved in their 500th Test match.
For one hour, the opening 65 minutes to be exact, it looked like India might end up being on the wrong end of another thou-shall-not-take-wickets performance, with Luke Ronchi and Mitchell Santner digging in wonderfully and, more worryingly, rather comfortably. However, one false stroke was all it took for India to get that much-needed breakthrough, and once that came it was just a matter of when with that if word taken out of the picture.
If Ashwin and Ravindra Jadeja were expected to run through the New Zealand batsmen, that memo certainly did not reach the Kiwi players, because Ronchi and Santner played brilliantly on Day 5 morning.
This was a splendid wicket at the Green Park Stadium, one that did not break up too much, ensuring a proper contest between bat and ball through the five days. There was no alarming spin, no awkward bounce, up or down, too often and Santner and Ronchi played Ashwin and Jadeja quite well.
For an hour and five minutes, until the drinks break, New Zealand did not lose a wicket, moving from their overnight score of 93/4 in 37 overs to 158/4 in 57 overs.
At that point, it looked like this might be a long, wearing day for India, but right after the drinks break, Ronchi lost concentration, went for a shot against the spin off Jadeja and only managed to loop the ball up to Ashwin, who made no mistake with the catch.
As bad as the shot was, it was a brilliant knock from Ronchi (80, 120b, 9x4, 1x6) and the veteran has certainly justified being selected over Henry Nicholls for this Test match. New Zealand, though, would have loved for Ronchi to complete a hundred and go on and make a big three-figure score.
BJ Watling (18, 30b, 4x4) stuck with Santner for a little over 10 overs, but was undone by reverse-swing, with Mohammed Shami getting one to tail-in and strike the batsman in front. Mark Craig, already out of the rest of the series with a side strain, came and went quickly as Shami bowled one full, fast and straight to knock off middle stump to leave New Zealand on 205/7 in 73 overs at Lunch.
Santner (71, 179b, 7x4, 2x6) was as good as Ronchi, if not better, and resisted the India bowling well into the second session, but one ball from Ashwin, that spun and bounced off the rough took the edge of the left-hander and fell into the lap of Rohit Sharma.
Ashwin completed his five-wicket haul when he bowled Sodhi round the legs, before he made it a ten-wicket haul in the Test match by trapping Neil Wagner, the No.11, in front of the wicket -- New Zealand finishing their final innings on 236 all out in 87.3 overs to hand India a comprehensive 197-run victory.
Bowling: India: Mohammed Shami 8-2-18-2; R Ashwin 35.3-5-132-6; Ravindra Jadeja 34-17-58-1; Umesh Yadav 8-1-23-0; Murali Vijay 2-0-3-0.

Fall of wickets: New Zealand: 2/1, Martin Guptill (3.1 overs); 3/2, Tom Latham (3.5 overs); 43/3, Kane Williamson (17.5 overs); 56/4, Ross Taylor (21.3 overs); 158/5, Luke Ronchi (57.4 overs); 194/6, BJ Watling (68 overs); 196/7, Mark Craig (69.1 overs); 223/8, Mitchell Santner (79.2 overs); 236/9, Ish Sodhi (83.3 overs); 236/10, Neil Wagner (87.3 overs).