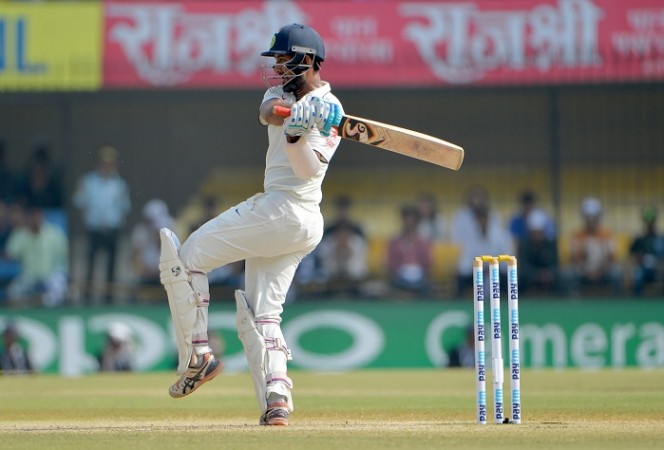 Cheteshwar Pujara showed he has plenty of one-day skills, striking a flowing century to help India pile on the runs and set the New Zealand a they-are-never-going-to-even-attempt-it target. With scoring runs, and quickly at that, the plan for day four, India went about their business wonderfully, with Gautam Gambhir setting the tone before Pujara took over in some style.
While Pujara and Murali Vijay began the day with the bat, with the score on 18/0 in six overs, the scoring only really picked up when Gambhir walked in after Vijay's dismissal.
Vijay (19, 42b, 2x4) was run out after some brilliant work from Martin Guptill and BJ Watling, with the batsman failing to get back to his crease after being sent back by Pujara.
There was no hesitation as far as Gambhir was concerned, his plan was simple – look for the boundaries while playing conventional cricketing shots and backing his strengths.
It worked really well as well as Gambhir (50, 56b, 6x4) struck a nice half-century at nearly a run-a-ball and that was the impetus that India needed – Pujara also hit a few boundaries, playing shots he normally would not in Test match cricket – as they look to score as many runs as possible as quickly as possible.
Gambhir eventually fell after finding the extra cover fielder off the bowling of Jeetan Patel, but Pujara picked up from where Gambhir had left off brilliantly. India went into Lunch on 127 for two in 34 overs.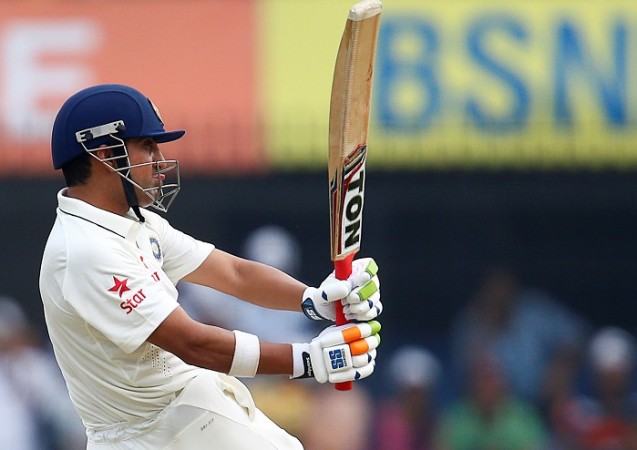 Kohli (17, 28b, 1x4) could not carry his form from the brilliant double century in the first innings, but it did not matter as Pujara showed why he should not be written off when it comes to one-day cricket. The right-hander showed his range of shots, particularly those behind the wicket, playing the lap sweep, paddle sweep, conventional sweep, late cut and glides to perfection to keep that scoreboard moving in a hurry.
Rahane added an unbeaten 23 to add to his 188 from the first innings, as India went on to declare at 216 for three in 49 overs, right after Pujara (101 n.o., 148b, 9x4) had completed his eighth century.
That means New Zealand needed 475 runs for victory or, realistically, needed to survive four and a half sessions to force a draw, which was never ever going to happen.
Scores: First innings: India: 557 for five declared in 169 overs.
New Zealand second innings: 299 all out in 90.2 overs.
First innings lead: 258 for India.
Second innings: India: 216/3 declared in 49 overs.
New Zealand target: 475.
Bowling: Second innings: New Zealand: Trent Boult 7-0-35-0; Jeetan Patel 14-0-56-2; Mitchell Santner 17-1-71-0; Matt Henry 7-1-22-0; Jimmy Neesham 4-0-27-0.
India: Mohammed Shami 4-0-20-0; Umesh Yadav 4-2-8-1; R Ashwin 1-0-9-0.
Fall of wickets: India: 34/1, Murali Vijay (13.4 overs); 110/2, Gautam Gambhir (30 overs); 158/3, Virat Kohli (40 overs).