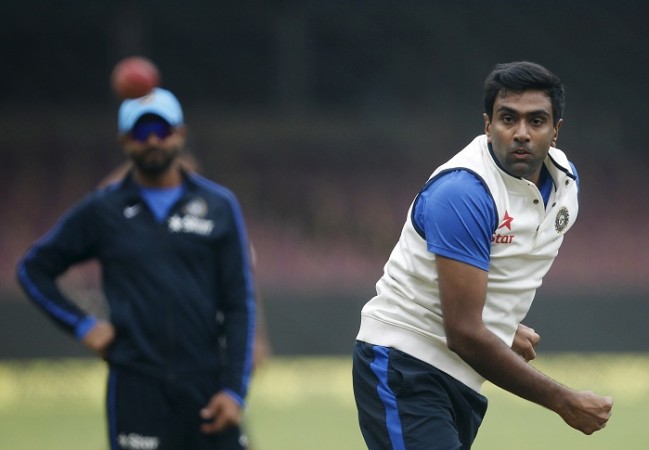 India, after a successful Test series against West Indies, will be keen to carry on their impressive form under the leadership of Virat Kohli when the three-match series against New Zealand starts on Sept. 22 in Kanpur. New Zealand coach Mike Hesson is expecting the tracks in India to assist spinners, and considers Ravichandran Ashwin to be a huge threat. The Kiwis might also play with three spinners.
India have always been masters at home, and if there is any help for the spinners, Kohli's team can make life difficult for New Zealand batsmen. Ashwin comes into this series in ominous form, taking 17 wickets in the Caribbean, and has all the ingredients of flooring opponents with his incredible trajectory.
With Ashwin being a huge threat, Hesson wants to assess conditions and take a proper call for the team combination. To counter the quality spin bowling of Indians, they might even decide to play Luke Ronchi as a specialist batsman, as he is their best player against spin.
"Seamers if anything might bowl 2-3 overs up front and it's more likely they're going to have spin at one end to start with if they're going to play three of them. And if you've got two left-handers against Ashwin at the top it's going to be a big challenge for us. We have to assess conditions and pick what we think is the right mix," stuff.co.nz quoted Hesson as saying.
"It's not your traditional New Zealand opener that you require over there; you need guys who can score against spin, find ways to rotate the strike and keep the game moving. It does [bring Ronchi into the mix]. Luke's there as a backup batsman as well as a backup keeper. His ability against spin certainly makes him an option."
India, on the other hand, are said to be quality players of spin. They have honed their skill by playing in slow tracks of India, mastering the difficult art of handling slow bowlers. Hesson seems to be quite confident and it remains to be seen if New Zealand, like India, will play with three frontline spinners, a practice they are not used to.
But the visitors will want their spinners, including Mark Craig, Ish Sodhi and Mitchell Santner, to weave their magic through and trouble the India batsmen. But these players do not have much experience at the international level, and might find it difficult to contain the home team. Craig has played 14 Test matches, while Santner and Sodhi have been a part of 7 and 13 matches, respectively.
Santner and Sodhi looked good earlier in the year during the World T20, spinning the ball in Indian conditions, and Hesson has huge hopes from them, and also Craig.
"They're a young spin bowling group. Probably Ish and Mitch have found white ball cricket a little easier than test cricket. They're both evolving nicely and it's about giving them opportunity. I've been really pleased with the way Mark Craig has come back from last season. He's made a few changes technically and the ball seems to be coming out really nicely," Hesson said.