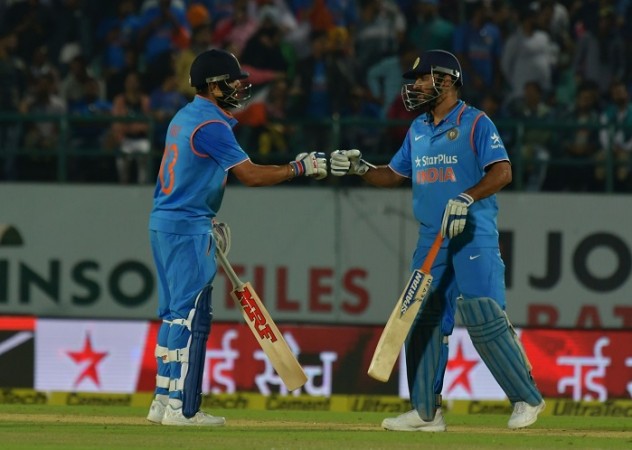 India tasted defeat for the first time against New Zealand on this tour, when they failed to chase down a modest total in the second one-day international at the Feroz Shah Kotla. Now, the hosts will need to show their powers of bouncebackability when the 3rd ODI in Mohali take centre-stage on Sunday.
So far, adversity is not something that India have had to deal with too much against the Kiwis, with the Test series going according to plan while the first one-day international was the home team's from ball one. Considering the tests that await Dhoni's men in the coming months, particularly with the Champions Trophy next year, being able to overcome a defeat, a close one at that, is vital.
Looking back at the match, India will know they should have really ended up on the winning side in the second ODI. While the wicket did not ease up as much as expected under lights and with the dew coming in, 242 was a score India should have comfortably breached.
It is a bit of a worry that India seem to struggle when two of their best batsmen and chasers – Virat Kohli and MS Dhoni – fail to find their range with the bat. Reliance on these two stalwarts to master the chase is fine, but when it turns into overreliance, it becomes a problem.
Rohit Sharma has not found his form so far in this series, and the right-hander finding some sort of rhythm at the top of the innings will be welcome, while time is ripe for Ajinkya Rahane to show he belongs as an opener in one-day cricket.
Manish Pandey needs to go back and look at that innings in Australia, when he scored a brilliant hundred to guide India home in a chase, and produce more such knocks. Talent and a big innings every now and then will not do if he is to seal his place in this India batting lineup. Pandey needs to find consistency, and soon.
If Kedar Jadhav gets another opportunity – Suresh Raina could come in having missed the first two matches with illness – the pressure will be on the veteran to justify his place in the spot. Getting a wicket or two with his part-time off-spinners is a nice bonus, but his real job is to score runs with the bat, and while the 31-year-old's 41 in the second ODI was impressive, he really should have carried on and seen India home.
Players who take up responsibility and follow through is what India require – just like so many have in the Test format – and if the current crop cannot decrease the burden on Dhoni and Kohli, the selectors will have to start thinking about blooding some new players in.