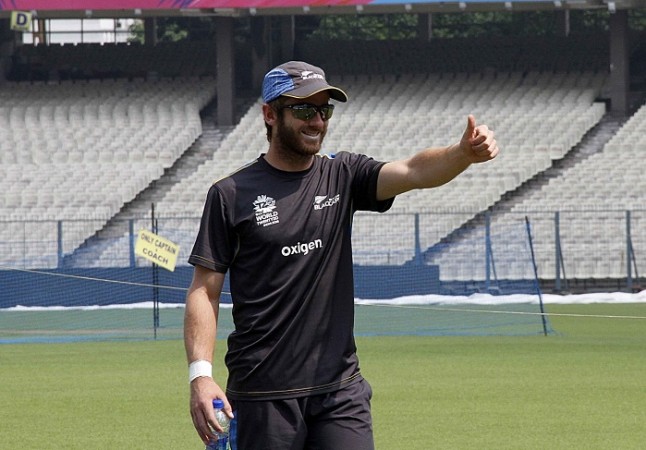 The Indian Premier League (IPL), since its inception in 2008, has witnessed cricketers from around the world showcasing their skills in India. As a result of this, they have also learned the tricks of playing in Indian conditions, which New Zealand bowling coach Shane Jurgensen wants his Black Caps players to use in the upcoming three-match Test series, starting Sept. 22 at Green Park in Kanpur.
Players like Ross Taylor, Martin Guptill, Kane Williamson and Tim Southee have been a part of the IPL. But they are set to miss pacer Mitchell McClenaghan, who is not part of the tour as he is still recovering from a pelvis injury.
Besides these, spinners like Mitchell Santner and Ish Sodhi, who looked brilliant in the World T20 in India, earlier in the year, will be keen to trouble India batsmen in the series. The duo will be of utmost importance with pitches in India known to assist spinners.
Jurgensen wants his players to bring all their experience of playing in India, and deliver in the upcoming series.
"Certainly our boys have been here a lot more with the IPL and we've been here a few times in the last five or six years for different tournaments and tours. There is a lot more confidence in terms of knowing the conditions and there's no doubt that our guys stack up really well, we've just got to make sure we execute," stuff.co.nz quoted Jurgensen as saying.
"If you look back to the World T20, we bowled really well. We adapted to conditions really well ... a lot of the bowlers are quite similar so we'll take a lot of confidence from that good work we've done and adapt accordingly for test cricket."
If these bowlers along with batsmen get their game going, New Zealand have all the ingredients to trouble India, who are an in form team of late.
New Zealand are scheduled to play Mumbai in Delhi, which will give them a good chance to prepare for the first Test. A decent performance against Mumbai will give New Zealand confidence to take on India in the series.