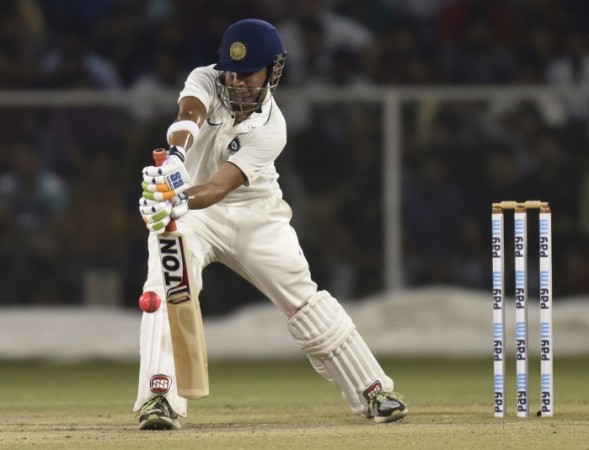 Gautam Gambhir, if nothing else, is a fighter, someone who does not have the word quit in his vocabulary. While most players would have given up on playing for India again, Gambhir, determined face and mind, plugged away, getting runs in domestic cricket, making an impact in the IPL with his team the Kolkata Knight Riders and, crucially, scoring the runs at the right time.
His Duleep Trophy runs were perfectly timed, giving the selectors little choice but to select the left-hander when KL Rahul was ruled out of the rest of the Test series against New Zealand with a hamstring injury.
Rahul might have not scored big in the first Test, but his intent was key to India making a big total in the second innings. The way he took on the bowlers was brilliant and that is something India will need again from at least one opener.
While Murali Vijay is capable of being the aggressor, he is better off staying solid and holding one end up, which means the player at the other end should, ideally, take the attack to the New Zealand bowlers, to unsettle them and not let them get on top of the batting side.
Gambhir and Shikhar Dhawan are the two options for the other opener's slot for the second Test match at the Eden Gardens in Kolkata. Dhawan was already in the squad and has been a part of the India team consistently for a while now, so the 30-year-old should be the obvious choice.
The fact that Virat Kohli, the India captain, is a big fan of Dhawan also works in his favour, but what Gambhir has, apart from experience, of course, is the familiarity with the Kolkata conditions.
Gambhir plays for KKR in the IPL and knows everything there is to know about the Eden Gardens – how the pitch will play, when to go on the attack and what is needed to push for a win. Yes, the wickets in T20 matches are completely different from Tests, but that familiarity of conditions is not something to be scoffed at.
The fact that the soon-to-be 35-year-old has also shown good form recently is another tick in his favour, with Dhawan continuing to disappoint as far as consistency is concerned.
Dhawan, though, has that ability to take the game away from the opposition in a session and Kohli being the espouser of positivity, that just might prove to be the difference when the India playing XI is selected for the second Test, which begins on Friday.