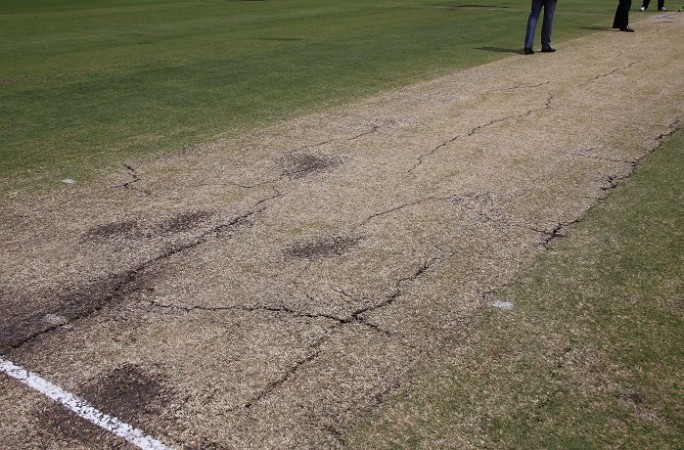 The fifth and the final match of the ongoing ODI series between India and New Zealand, which was originally scheduled to take place in Visakhapatnam, might have to be shifted to another venue. The 22 yard surface, laid four months back, has been inadequately prepared due to the rain.
As of now, the Board of Control for Cricket in India (BCCI) has not taken a final call on the matter, and they will have a look at the pitch on Wednesday to see if it can host the fixture.
"The pitch was re-laid four months back but because of the rains they couldn't prepare it properly. The BCCI would be sending a curator/inspector, likely on Wednesday, for inspection and he will decide if the pitch is good enough to host the fifth ODI," The Indian Express quoted Andhra Cricket Association secretary G Gangaraju as saying.
Even if the curator, who will come and see the pitch on Wednesday, decides that the pitch will not be fit for international cricket, the BCCI should not have much problems. Secretary Ajay Shirke believes there are plenty of other venues on stand-by.
"I'm not aware of the development. But we have many venues as stand-bys. We put at least five-six venues in the stand-by list at the planning stage. So it won't be a problem at all," Shirke said.
The pitch came under scrutiny during the Ranji Trophy match between Assam and Rajasthan, a few days ago, where it had some uneven bounce. And batting was definitely not easy where 17 wickets fell on the third day. With the BCCI having options elsewhere as well, one should not be too surprised if an alternate venue gets a chance to host the final match of the series.