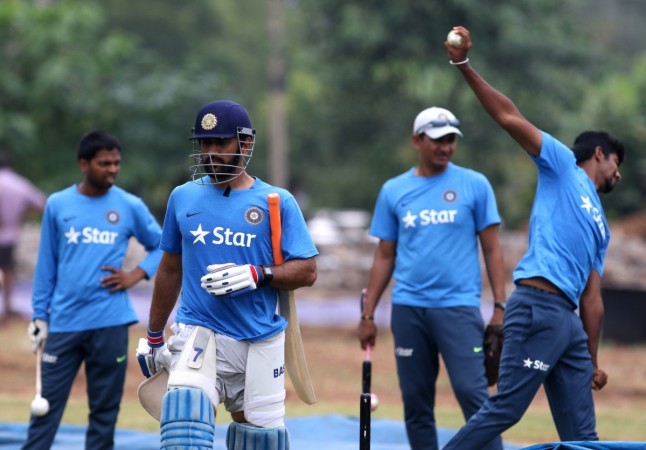 As the India cricket team ply their trade against New Zealand in the 5th ODI match – the most crucial one – currently going on in Vizag, one thing has definitely caught the eye of fans — jerseys. You don't find Virat Kohli's jersey saying 'Kohli' at the back or Rohit Sharma displaying his name on his jersey.
Instead, MS Dhoni and co. are displaying their mothers' names at the back of their jerseys. The unique initiative has, of course, prompted people to sit up and take notice.
Dhoni is wearing the name of his mother Devaki, while Virat has done the same for his mom, Saroj. India won the toss and elected to bat first and during the toss, the back of Dhoni's jersey spiked an instant interest. "It's an initiative to appreciate the contribution of the mothers," said the India cricket team skipper at the toss to Ravi Shastri.
"If you ask me, I was always emotionally connected to my mom. It's not like dads – they are not there, but it's just that we often don't appreciate the mother's contribution in our lives as much as we have to, so it's good that it's been put up in a public platform.
"At the same time, I request the whole of India to keep in their mind that often we talk of soldiers and get patriotic on January 26 and August 15 only, but it's important to get up every day and thank them for what they are doing. In the same way, we need to appreciate the contributions of our mothers."
The initiative Dhoni is seen talking here is called 'Nayi Soch', a brainchild of Star India aimed to highlight the importance of mothers in people's lives.
Check out the videos here