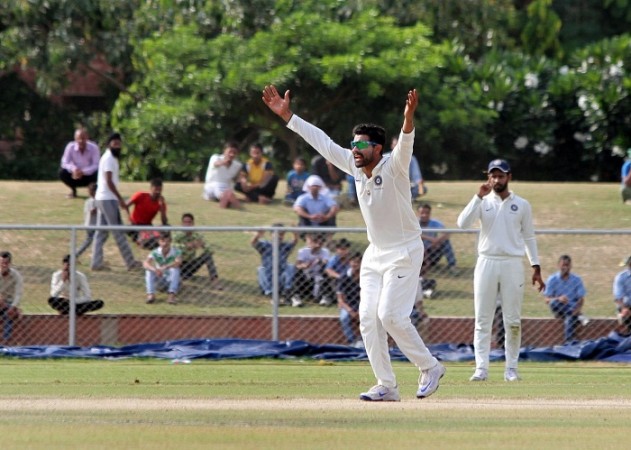 India will want to mark their 500th Test match with a victory, while New Zealand will look to spoil the celebrations in Kanpur. The first of the three Tests begins from Thursday at the Green Park Stadium, with India starting as the favourites.
But then, they were very much the favourites in a group match of the World T20, earlier this year, as well, and that did not go according to plan, and while Test match cricket is a different ball game, India will know any sort of complacency will be punished by this talented Kiwi outfit.
So, if India are to maintain their good run in Test cricket, they will need to keep their quality levels at the highest, making this Test series an intriguing one.
"New Zealand is one of those teams who believe in their gameplans," India's No.1 bowler R Ashwin told BCCI's official website in an interview. "They will come prepared and would have done their homework. You can be rest assured that they will not make silly mistakes which some other teams might.
"They will make mistakes at their own pace rather than actually doing mistakes the way you want them to do. The gameplan is their strength and we have to see what their gameplan is.
"Ideally from whatever I hear, they might play more spinners than what the other teams have traditionally done coming down here in the sub-continent. Probably their batsmen might come down attacking a little bit more which might not be very easy in Indian conditions in Tests. We will have to wait and watch and I am pretty prepared for the New Zealanders who will come prepared with a gameplan and be prepared for us."
The first Test always sets the tone for the rest of the series and both teams will be aware of the role momentum plays. When it is just three Tests, one win puts you within touching distance of a series win, making this Test match in Kanpur all the more important.
While India will bank on their spin trio of Ashwin, Ravindra Jadeja and Amit Mishra to do the bulk of the damage with the ball, so will New Zealand, with the Kiwis expected to play at least two slow bowlers. Ish Sodhi, Mitchell Santner, the two bowlers who were so effective against the India batsmen in the World T20, and Mark Craig are the three spinners in the squad, and with the surface expected to be dry, it wouldn't be that big a surprise if the Kiwis went in with all three.
Whatever combination New Zealand decide to go with, at the end of the day, the advantage lies with India, and how they make use of the conditions will decide the path that this first Test match of the series takes.
1st Test schedule: India vs New Zealand.

Date: September 22 to September 26.

Time: 9.30am IST (4pm NZT, 5am BST) start.

Sessions timings: First session: 9.30am to 11.30am IST. Lunch: 11.30am to 12.10pm IST. Second session: 12.10pm to 2.10pm IST. Tea: 2.10pm to 2.30pm IST. Third session: 2.30pm to 4.30pm IST.

Venue: Green Park Stadium in Kanpur.

TV listings: India: Star Sports 1, Star Sports HD1, Star Sports 3 (Hindi) and Star Sports HD3 (Hindi). New Zealand: Sky Sport 3. Middle East: OSN Cricket. UK: Sky Sports 2. USA and Canada: Willow TV.