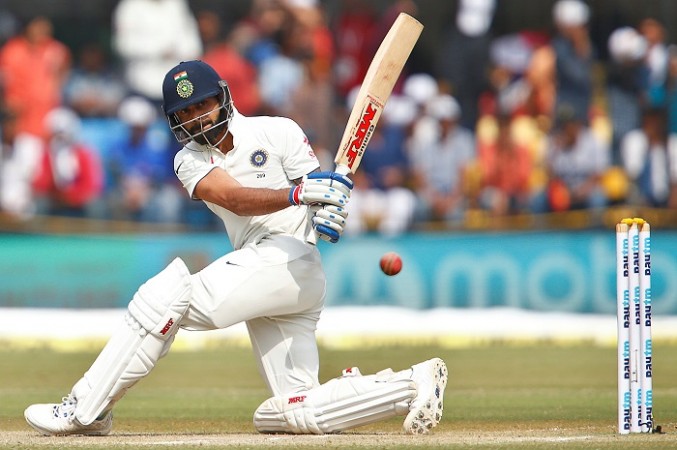 Banish the ghosts of 2012, gain some revenge for that awful fall off a cliff in 2014 and show the rest of the world why they are the No.1 ranked team in the world – India's targets for the five-match Test series against England are clear. Executing the plans to perfection in order to make sure the targets are met and England are beaten will be Virat Kohli's biggest challenge as a captain yet.
Challenges are something Kohli has thrived on so far in his career – be it with his batting or the more difficult role of captaincy. Since taking over from MS Dhoni, Kohli has fashioned wins over Sri Lanka, South Africa, West Indies and New Zealand, all of them in impressive fashion as well, and now the pressure will be on the India skipper to produce similar results against England.
The English might not have had a great time of it in Bangladesh, succumbing in the second Test of the series to hand the Asian side their first ever win over England, but they will test India.
If the series ends up being one-sided it will be completely to India's credit – so the key for Kohli in this series will be to make sure his team are at the top of their game and don't relax for a single over. Easier said than done it might be, but this India side have shown over the past 18 months or so, just how ruthless a team they can be when they are completely tuned-in.
England come into this series with a seriously dark cloud of "how will they play spin" hanging over them. In Bangladesh, the batsmen's susceptibility to the slow bowlers was clear, and it will be difficult for Alastair Cook's men to find any kind of considerable improvement in terms of technique, considering the lack of a gap between the two series.
All Cook and Trevor Bayliss can do is get the players mentally prepared – inculcate in them the importance of showing patience on Indian wickets, on frustrating the opposition and making sure any opportunity that comes their way is taken with both hands, in more ways than one.
England's batting is what will decide the outcome of this Test series, because looking at the spinners in the away side's ranks, it is difficult to see the likes of Moeen Ali, Adil Rashid, Zafar Ansari and Gareth Batty troubling the India batsmen as much as Graeme Swann and Monty Panesar did in 2012.
So, it will be up to the likes of Cook, Joe Root and Ben Stokes to take up the batting mantle, score bucketloads of runs and as a result ease the pressure off the bowlers. With the kind of form R Ashwin and Ravindra Jadeja has shown at home, though, that is going to be a taller than tall task, and that is putting it mildly.
Test series schedule: India vs England.
1st Test:
Date: November 9 to November 13.
Time: 9.30am IST (4am GMT, 11pm ET).
Venue: Saurashtra Cricket Association Stadium in Rajkot.
2nd Test:
Date: November 17 to November 21.
Time: 9.30am IST (4am GMT, 11pm ET).
Venue: ACA-VDCA Stadium in Visakhapatnam.
3rd Test:
Date: November 26 to November 30.
Time: 9.30am IST (4am GMT, 11pm ET).
Venue: PCA IS Bindra Stadium in Mohali.
4th Test:
Date: December 8 to December 12.
Time: 9.30am IST (4am GMT, 11pm ET).
Venue: Wankhede Stadium in Mumbai.
5th Test:
Date: December 16 to December 20.
Time: 9.30am IST (4am GMT, 11pm ET).
Venue: MA Chidambaram Stadium in Chennai.
Session times (all times local): First session: 9.30am to 11.30am. Lunch: 11.30am to 12.10pm. Second session: 12.10pm to 2.10pm. Tea: 2.10pm to 2.30pm. Third session: 2.30pm to 4.30pm.
TV guide:
India: Star Sports 1, Star Sports 3, Star Sports HD1 and Star Sports HD3.
UK: Sky Sports 2.
USA, Canada: Willow TV.
Middle East: OSN Sports Cricket HD.
Australia: Fox Sports.
New Zealand: Sky Sport.
Singapore: Star Cricket.