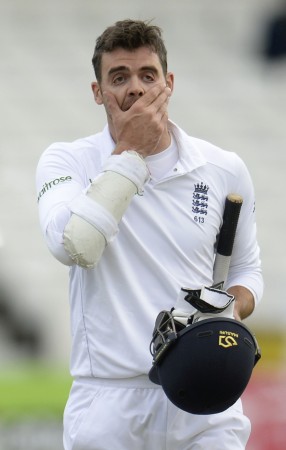 Ian Chappell, former Aussie batsman and skipper, has blamed the International Cricket Council (ICC) for being unable to curb a rise in confrontational behaviour on the cricket field. His comments come in the wake of an alleged altercation between India's Ravindra Jadeja and England's James Anderson.
English pace spearhead Anderson stands accused by the Indian cricket team management of using foul language at Jadeja and making physical contact with him in the drawn first Test at Trent Bridge.
The pacer, if found to have committed the offence, could be banned from appearing in two to four Tests or four to eight ODIs. But Chappell felt the ICC was not up to scratch when dealing with misbehaviour on the field.
"ICC should block this and start again - they are no good," IBNLive quoted him.
Chappell even implied that the ICC's decisions were not beneficial for the game.
"Tell me when was the last time a decision was made in the best interest of the game of cricket. The decisions are made money wise," he pointed out.
The former Aussie captain was all for all letting the players handle such behaviour themselves after the game as it used to happen when he was a player.
Both teams were giving it their all to end up winning, the benefits of players dealing with such incidents was that on a new day there would not be any ill-feeling carrying on from past skirmishes, according to Chappell. Now, the players would have to go through something or somebody else to solve their problem, he added.
Chappell put the blame on cricket's governing body for things boiling over on the cricket field.
"The ICC is stupid to let this thing go out of hand, really. I am not talking about the abusive stuff, I am talking about eye-to-eye chatter," he reckoned.
Umpires should step in and deal with these on-field incidents. He would let the opposing bowler know about his unease if he were batting and such an incident arose, the Australian added.
"If this happens to me. I would tell the bowler 'mate it is going to be a long day because I am not facing up to you. The umpire would know I am not happy. I will be telling the umpire you get this sorted out. He doesn't sort it out, I am going to take the law in own hands," Chappell made clear.