Grandson of legendary Denis, Nick Compton has said he expects competitive cricket in the remainder of the ongoing five-Test series in England.
However, the 35-year-old ruled out India's chances of winning the series from hereon.
Virat Kohli's touring team were in danger of losing the series when they reached Nottingham for the third Test for they had lost the first two matches. After a hard-fought 31-run win in Edgbaston, Joe Root-led hosts thrashed India by an innings and 159 runs at Lord's.
However, the visitors fought back in Nottingham and clinched a 203-run win to make it 2-1 and stay alive in the series.
Despite the visitors signalling their intent, no international team since Don Bradman's victorious Ashes team of 1936-37 has overturned a 2-0 deficit and won a series in cricket.
"I don't think England are out of this series just yet and winning three Tests on the bounce here is very tough for any visiting side. There will be some good, competitive cricket in the remaining matches, but I do not see India winning the series," Compton said, as quoted by the Press Trust of India.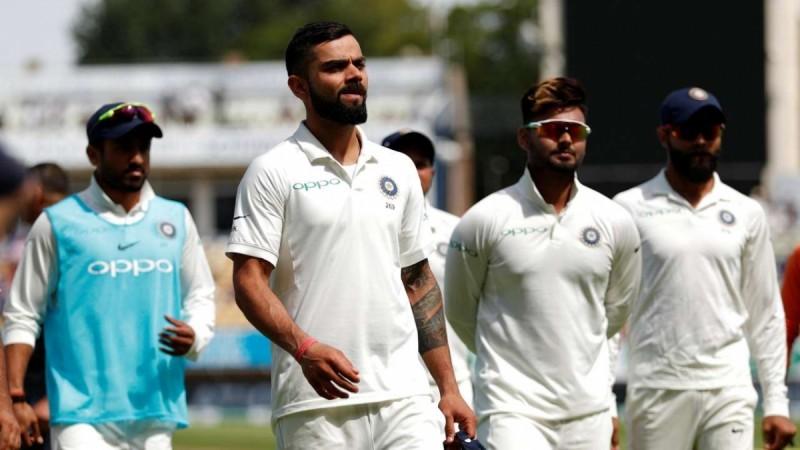 The momentum is certainly with the Indian team after the all-round show at Trent Bridge. Virat Kohli finished the match with 200 runs, including a second-innings ton, while the likes of Cheteshwar Pujara and Ajinkya Rahane stepped up and contributed to the team's cause.
Hardik Pandya and comeback man Jasprit Bumrah were on fire as they picked up five-wicket hauls and ran through the English batting unit.
Both Kohli and head coach Ravi Shastri were upbeat about India's chances of completing a remarkable comeback. The latter even said that they're not concerned about history and that they would be looking at one match at a time for the remainder of the series.
Kohli makes too many changes: Compton
Meanwhile, Compton also said Kohli's "extreme methods" of chopping and changing the playing XI often may not work well for the likes of Pujara and Rahane, who, according to him, do not have alpha-male personalities.
While Rahane was dropped for the first two Tests in South Africa earlier this year to accommodate Rohit Sharma, Pujara faced a similar fate at Edgbaston as the visitors played all their three openers in the playing XI.
Both Pujara and Rahane were seemingly low on confidence but the Trent Bridge knocks should have provided them the much-needed relief.
"They (Pujara and Rahane) should be allowed to grow into stronger personalities in that dressing room. Now that Pujara and Rahane have scored runs, things will get easier for them," Compton said.
"But in terms of selection, Virat makes too many changes. For example, it was a baffling decision to leave Pujara out of the first Test and it showed poor insight from the team management to allow that decision.
"When Virat makes so many changes as captain, it cannot always be easy for other players, like Pujara or Rahane for that matter. They do not have alpha-male personalities and such players can sometimes struggle to cope with extreme methods."