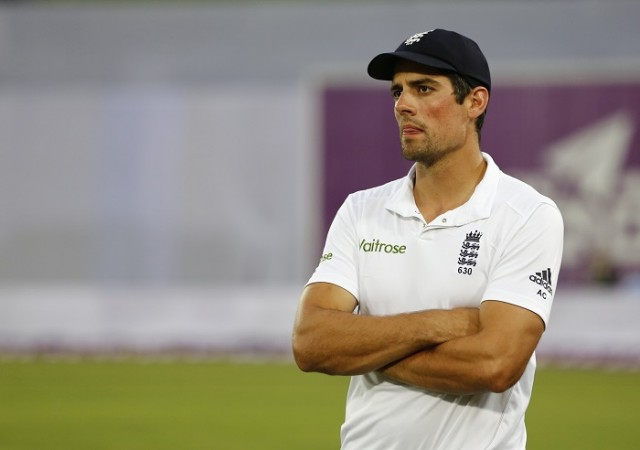 R Ashwin and Ravindra Jadeja, sitting back in their sofas at home, would have watched the what-on-earth-is-going-on-here England collapse with a little smile on their lips, not the over-confident kind, but the "Ok, this is going to be interesting," one.
Having guided India to a 3-0 victory over New Zealand in the Test series, both players were given well-deserved rests for the ODI matches, and after a month of watching from the sidelines, India's two most potent spinners will return for the England series.
India and England will play five Test matches from next week, and after seeing England's struggles against spin in Bangladesh, even the bravest of men will not put a wager on an English win.
The collapse against Bangladesh, from 100/0 to 164 all out in the final session of day three did not come under extreme circumstances. Yes, there was the pressure of the chase, but the wicket was not overly spin friendly; there was turn, but not enough for one of the commentators to say "Oh the ball is now starting to turn square, the batsmen are in for a hiding to nothing," (the voice is Ravi Shastri isn't it); they were facing quality bowlers, but one of them was a 19-year-old, playing only his second international match.
So, imagine how England might fare against the best spinner in the world at the moment? Ashwin has been a man transformed over the last 12 months or so, cutting out his propensity to experiment too much and relying mainly on his off-spinners, with the odd variation thrown in.
The India spinner, who was a part of the India team which lost so spectacularly to England in 2012, has also added patience to his forte, something so utterly vital in Test match cricket. So, when England play India in these Test matches, they will not be up against a spinner, who gets frustrated when he fails to pick up a wicket in his first few overs.
Also something that works against England, is that they have five top order batsmen who are left-handers. Ashwin is difficult enough to play as it is, but he goes up another level when he bowls to the left-handers. Just ask one of the greatest batsmen of all-time in Kumar Sangakkara.
Add Jadeja to the mix and a leg-spinner in Amit Mishra, who won the man of the series award for the ODI series against New Zealand, England will be up against a trio of spinners, with a much better pedigree and bigger experience than the ones they faced in Bangladesh.
As good as the Bangladesh bowlers were and are, the India spinners are better. Quite often in the past, India have failed to live up to the expectations that come at the start of a major series, with their main men going missing just when they need them the most, but so far, in the past few series, Ashwin, Jadeja and to a certain extent Mishra, have been outstanding, always on the mark, always on point, always there to produce exactly what the captain asks of them.
The captain – Virat Kohli – is someone who hates letting games drift, and even when England might think they have the match under control – there will be times over the course of this five-match series when that happens – Kohli will make sure the visitors don't quite feel at home, always adding an extra layer of "we are not going to let you bat in peace."
And with the fast bowlers – Mohammed Shami, Bhuvneshwar Kumar and Umesh Yadav – chipping in with vital wickets, England will need to find a time machine in the next ten days, go back to 2012 when their team won the Test series and then find a way to bring the Ashwin of 2012 back to 2016 and replace him with the current, world-beating one. Maybe they can give a call to Doctor Who?