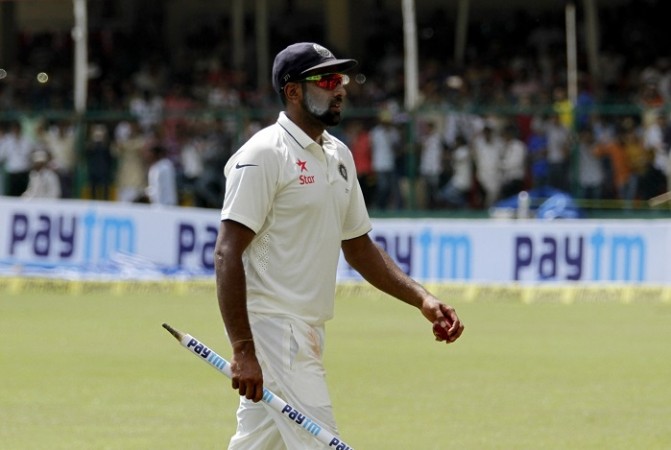 Bowlers win you Test matches. You need 20 wickets to win a match – you keep hearing it in modern day cricket. So, it goes without saying that it will be the bowlers who will need to call the shots when India play England in a five-match Test series, which starts next week.
India have world-class spinners in R Ashwin and Ravindra Jadeja, who thrive in sub-continental conditions, while their fast bowlers have done really well in the recent past. England have solid pacers, but the spin department is suspect.
Here is a look at the bowling lineups of both teams:
Fast bowlers: India: Mohammed Shami (19 matches, 66 wickets, 33.72 average, 55.8 strike rate): Has looked really good since coming back from injury. Bowled fast and accurate and can be effective with the new and old ball, when it starts to reverse.
Ishant Sharma (72 matches, 209 wickets, 36.71 average, 66.6 strike rate): Missed the entire New Zealand series because of Chikungunya, so there are questions over his fitness. Bowled decently in two first-class matches, though, to show he is ready to return. But will Virat Kohli take a risk?
Umesh Yadav (21 matches, 60 wickets, 36.40 average, 56.5 strike rate): Slowly but surely turning into a much more consistent bowler. Can be lethal when there is reverse-swing. So, if the pitch in Rajkot is a dry one, Umesh might get the nod ahead of Ishant for the first Test against England.
Hardik Pandya (yet to play a Test match, First-class: 16 matches, 22 wickets, 33.72 average, 64.6 strike rate): Has improved his pace, has better control and can bowl different lengths now. Pandya's biggest problem was that he could only bowl one length, and at a lesser pace, he was easy to get away once the batsmen got used to his bowling. The new Pandya could be a useful bowler, if he gets a chance to make his Test debut.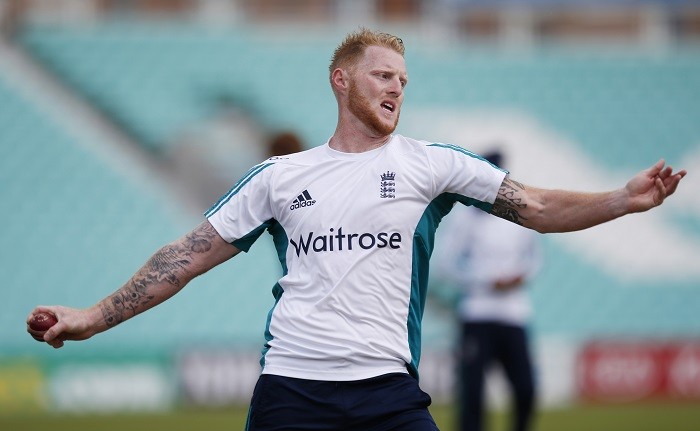 England: Stuart Broad (99 matches, 360 wickets, 28.48 average, 56.8 strike rate): The most experienced of England's bowlers, with James Anderson injured, for at least the first two matches. Has been a mainstay for nearly a decade, but not as effective in sub-continental conditions.
Steven Finn (36 matches, 125 wickets, 30.40 average, 51.2 strike rate): Was a part of the successful 2012 tour when England beat India. Did not do much during that series, and it remains to be seen how effective he is this time around. Played in the second Test match against Bangladesh instead of Broad, but might have to make way for the veteran for the first Test against India.
Chris Woakes (14 matches, 45 wickets, 25.86 average, 50.8 strike rate): Was brilliant for England at home in the summer just gone by. Could not do much with the ball against Bangladesh – he went wicketless in three of the four innings – and while he is a really solid lower order batsman, he should be picked on the basis of how effective he can be in these conditions.
Jake Ball (1 match, 1 wicket, 88 average, 210 strike rate): Was outstanding in the ODI series against Bangladesh, but did not get an opportunity in the Test matches. His only match came against Pakistan at Lord's earlier this summer and that wasn't too successful, with Ball picking up just one wicket in 35 overs.
Ben Stokes (27 matches, 71 wickets, 33.32 average, 58.5 strike rate): England's trump card. Has the penchant for breaking partnerships and taking crucial wickets. Could prove to be England's most important pacer in the series.
Spinners: India: R Ashwin (39 matches, 220 wickets, 24.29 average, 49.4 strike rate): The best bowler in the world at the moment and just plain ridiculously good. Was at his best again against New Zealand, and he will be the England batsmen's biggest bane in this series.
Ravindra Jadeja (20 matches, 85 wickets, 23.52 average, 62.4 strike rate): Might struggle in overseas conditions, but Jadeja is a force to reckon with in India. His ability to get wickets with the straight ball on a turning pitch is quite remarkable and the England batsmen will need to be at the top of their game to keep the left-armer from adding more scalps to his name.
Amit Mishra (20 matches, 71 wickets, 34.36 average, 65.4 strike rate): Had to sit out the entire Test series against New Zealand, but the leg-spinner showed how lethal he can be in that final ODI match against the Kiwis, when he completed a five-for. Could play, if Kohli feels the need for three spinners and the captain is confident that someone like Pandya can play the role of the second fast bowler.
Jayant Yadav (Yet to play a Test match, First-class: 42 matches, 117 wickets, 29.70 average, 54.5 strike rate): Could come into play considering the amount of left-handers England have. Showed glimpses of what he can do in the 5th ODI against the Black Caps.
England: Moeen Ali (32 matches, 88 wickets, 39.64 average, 62.9 strike rate): Might be in the team as a batting all-rounder, but he could prove to be England's most potent bowler. Troubled the India batsmen in England in 2014 and he could end up doing it again.
Adil Rashid (5 matches, 15 wickets, 51 average, 76.6 strike rate): As the numbers suggest, hasn't quite made his mark yet in Test cricket. Being a leg-spinner, he could trouble the right-handers in the India batting lineup. Needs to bowl with better control, though, to do that.
Gareth Batty (8 matches, 15 wickets, 56.60 average, 106.5 strike rate): At 39 years young, this could very well be his final series in international cricket. Made a comeback for the winter tours, and while he was not too impressive in the one Test he played in Bangladesh, his experience could come in handy over the course of the five Test matches.
Zafar Ansari (1 match, 2 wickets, 56 average, 75 strike rate): Made his debut in the second Test against Bangladesh last week, so too early to take a call on the 24-year-old. The fact that he is still an unknown quantity could work for him.