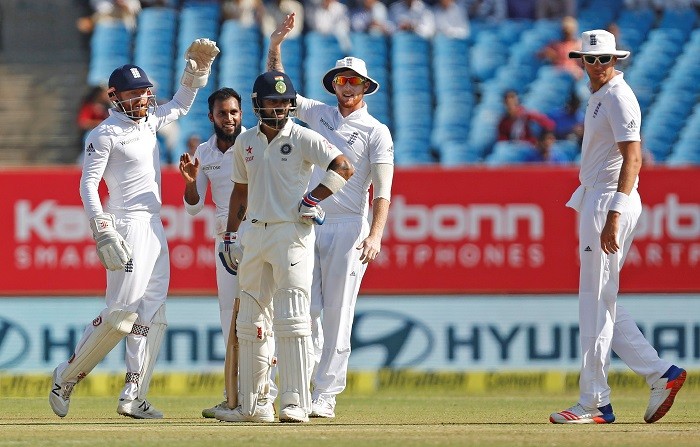 UPDATE: The remaining two Test matches in the ongoing series between India and England will not face any financial issues as the Supreme Court has agreed to release Rs 1.33 crore for the Mumbai and Chennai Tests. The Supreme Court ruled this on Wednesday after the BCCI had moved the court on the issue.
The SC has also asked for a release of only Rs 25 lakhs each for the three ODIs and three T20 matches.
ORIGINAL STORY: The Supreme Court had given the Board of Control for Cricket in India (BCCI) permission to incur expenses for the first three Test matches of the five-match India-England series. With the last two more Test matches now set to be played in the series, the board has moved the Supreme Court for disbursal of Rs. 1.33 crore to host the remaining matches.
The court will hear their plea later at 3 pm on Wednesday. The next two matches are set to be played in Mumbai and Chennai.
The situation came to the present head due to the ongoing tussle between BCCI and the Lodha Committee, since the board has not implemented the recommendations made by the panel. Since then, the committee has been strict on matters related to the BCCI.
The panel, in their earlier reports, suggested that the BCCI should not be allowed to disburse funds to state associations.
An important hearing was also supposed to take place regarding the BCCI vs Lodha panel battle, but it was adjourned till December 9. BCCI's plea of seeking disbursal of Rs 1.33 crore has to be heard on an urgent basis as the fourth Test match in Mumbai will start on Thursday.
Both the India and England players are in Mumbai, preparing for the Test match. India currently lead the five-match Test series 2-0.