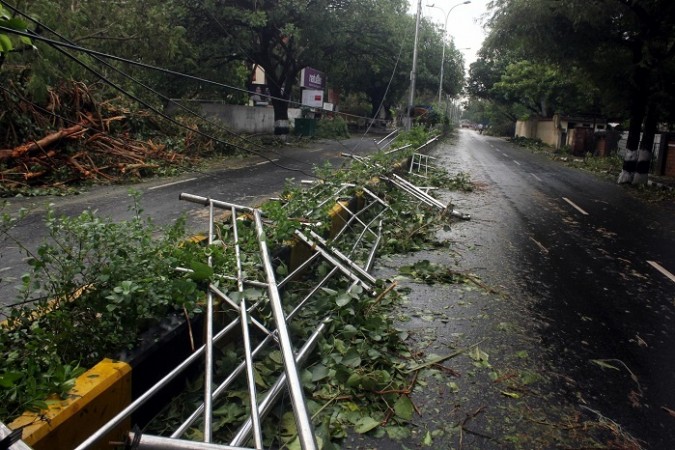 The Chennai Test match – the final one of the India vs England series – will go ahead as planned, with the Tamil Nadu Cricket Association confident of getting the ground ready in time. There were doubts over if even a single day of the match would be possible after Cyclone Vardah battered the city, causing deaths and damage to property.
One of the properties that was damaged by the cyclone was the MA Chidambaram Stadium, with the sightscreen and several parts of the floodlights suffering the effects, as winds of well over 100kmph hit the city.
However, the TNCA secretary Kasi Viswanathan was confident of the match going ahead on time. The first day is scheduled for Friday.
"There is a lot of work to be done, but we are taking it up on a war footing," Viswanathan said. "We are confident the match will start on time.
"The assuring part is that the pitch and the outfield has not been affected by the cyclone. But sightscreen has been damaged. The bulbs have blown off, air conditioners damaged.
"There have been hundreds of tree trunks lying in the road leading up to the stadium. Our challenge is to set everything in order in the next two days. I am confident we will be able to set everything right."
Practice on Wednesday has been cancelled owing to the damage caused, but the forecast is not too bad ahead of the fifth and final Test match. While rain is expected on Thursday in Chennai, the only day during the match when wet weather has been forecast is Monday. So, if the rain does stay away, we could get a proper match in.
India lead the five-match series 3-0 with one more Test to play, after a victory by an innings in Mumbai earlier this week. A jaded-looking England side will hope to pick up a consolation win, but knowing Virat Kohli and his team, India will no doubt go all out for a 4-0 series victory.