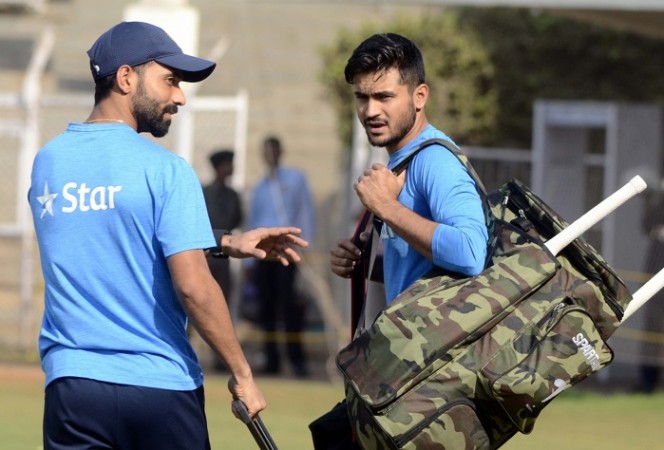 Manish Pandey has replaced Ajinkya Rahane for the fourth Test match between India and England, scheduled for a start on Thursday at Wankhede. The Board of Control for Cricket in India (BCCI) has also informed on Wednesday that Shardul Thakur has been roped in as a back-up for Mohammad Shami.
The Indian cricket board informed that opening batsman Rahane suffered a knock on his right index finger, serious enough to rule him out for the remaining two test matches in the five-match series, which India lead 2-0.
"The BCCI medical team confirms that India batsman Ajinkya Rahane sustained an avulsion fracture on his right index finger and has been ruled out for the remaining two Test matches of the Paytm series – 2016 against England. A ball stuck Rahane during the practice session today," BCCI Secretary Ajay Shirke mentioned in a statement.
Shami, meanwhile, is also nursing a sore knee, and his participation in the remaining two tests remain a doubt. That said, the inclusion of the 25-year-old Shardul remains an emergency measure by the BCCI.
"Mumbai medium pacer Shardul Thakur has been called as back up for India pacer Mohammed Shami, who is nursing a sore knee," the statement added. "The BCCI medical team is closely monitoring his progress and a decision on his participation will be taken before the start of the fourth Test match.