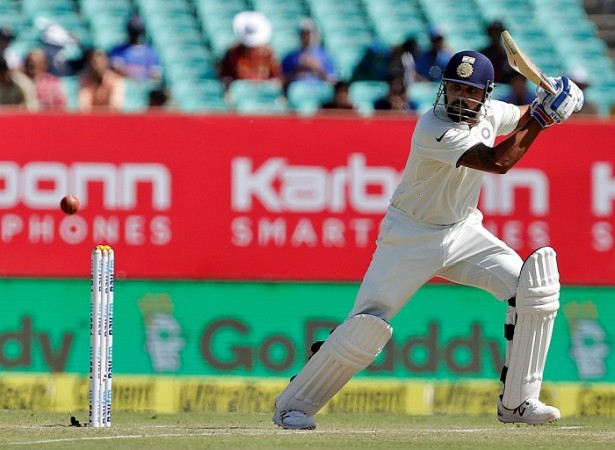 Three Test matches have been played so far, and with two more to go England are in desperate need to win the fourth match, scheduled in Mumbai, starting from Thursday. India are aware of it, which will also egg them on to play even better cricket during the fourth Test match in Mumbai.
It is the brilliance of India, which has allowed the home side to take a 2-0 lead in the series, and they will be keen to continue their impressive winning ways as well. Most of their key players have contributed majorly to help India take a 2-0 lead.
Though India might have defeated England in two of the three Tests, England have looked good in phases, and threatened the home team in some sessions as well. England will hope that their cricketers tick all the boxes in the fourth Test match to defeat India, for which their big players need to stand up and be counted.
Here is a look at key players of both teams, who could make a difference in the fourth Test.
India
Murali Vijay
After a brilliant start to the England series, scoring a ton, Vijay has not been able to score consistent runs. Being an opener, he bats in that vital position, where he can provide a solid base for the batsmen to follow and also see off the new ball. Vijay will be eager to get back to his rich-scoring form, and trouble the England bowlers as he is a strong batsman against both the spinners and seamers.
Jayant Yadav
Ravichandran Ashwin is India's trump card bowler, but Jayant Yadav has started his Test career in an impressive manner. The duo can be a deadly combination in the fourth Test match as well. Jayant does not have much international experience, but the spinner does bowl in the right areas to trouble the batsmen. With Jayant not too afraid of tossing the ball, it gives the ball much time to turn, which makes for an interesting viewing. It is his good line and length bowling, which has helped him take some important wickets in the series already. The off-spinner has also contributed with the bat.
England
Ben Stokes
The all-rounder has been one of the standout performers for England in the Test series, shining with both the bat and ball. Coming in the middle order to bat, he has played some important innings, and also taken some wickets with his medium-pace. The best thing about Stokes is that he gives 100 percent irrespective of whether he is bowling or batting. The same will be required, and may be even more in the fourth Test. A solid performance with the bat and ball for Stokes might help his team clinch the Mumbai Test.
Adil Rashid
The pitch is expected to provide turn from the third day -- or so -- of fourth Test match, which should interest English spinner, Rashid, who has already taken 18 wickets. India might have been quality players of spin, but there have been instance when the leggie has troubled the home batsmen. Rashid might have to bowl tirelessly once again, against the Indian batsmen, and hope to dismiss some of their key players.