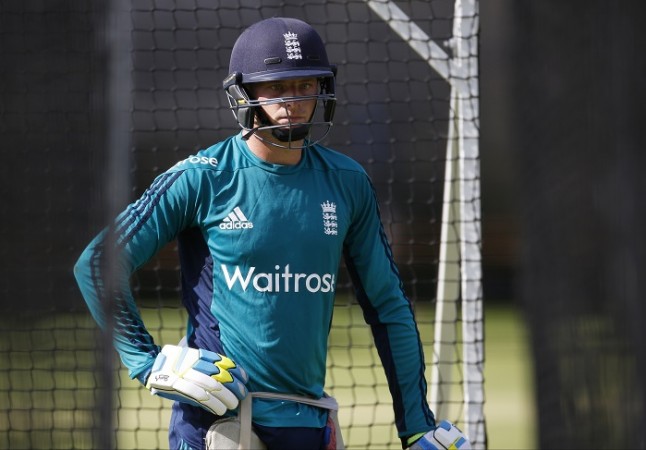 Whenever Jos Buttler walks in to bat in any form of cricket, there is always that feeling of "Ok, we could be in for something special here." That is a feeling only certain players can invoke and the fact that Buttler has that talent shows how good a batsman he is.
It might be that most of the times those feelings have turned into "told you he would cream the bowling today" have been in limited-overs cricket, but there is no denying the right-hander's talent.
So, you can understand why England have decided to give Buttler an opportunity to play against India in the third Test match. With Ben Duckett looking like a rabbit caught in the headlights every time he faced R Ashwin – the left-hander was really thrown in at the deep end against the best spinner in the world without too much warning or help by the selectors – England either had to go with Gary Ballance, who has been in awful form, or give Buttler another chance at red ball cricket.
They have gone with Buttler, partly because he is a right-hander and also because he has that ability to take the game away from the opposition in one session.
"Left-handers have it tough both ways," England batting coach Mark Ramprakash said. "The off-spinners are at them with the decision review system and as the game goes on you've got a lot of rough for the left-arm spinner to chuck the ball into as well.
"I think that makes it quite tough. Tactically, in this part of the world, if another right-hander comes in that may be a slight advantage."
However, bringing in Buttler should not mean that England will immediately improve as a batting team. Buttler, after all, has played one first-class match since being dropped last year, and has not exactly shown the greatest of techniques when it comes to playing the spinners. He also has only gone past 30 once in his last 12 Test match innings.
"To me, Jos Buttler is in the top five batsmen in the world in one-day cricket," Ramprakash added. "And that almost creates a problem with the amount of first-class cricket he can play.
"So, if Jos gets the nod we need to be understanding of that. He clearly has so much ability but through lack of opportunity it's been hard for him to develop and I hope that people realise that and don't set expectations too high because that's the situation he's in and we have to live with that."
In order to prepare Buttler for the five-day game as much as possible, the England coaches have tried to simulate a match environment as much as possible.
"We've tried to set little scenarios for him every now and then," Ramprakash said. "So at Rajkot there was a 10-over challenge in the nets with Jake Ball and Gareth Batty. Ball would bowl an over, then Batty and we would try to set fields, so he could have more of a match feel to practice rather than just netting. Within that 60-ball challenge Jos could try to put himself into the mindset of playing in a Test match."
Surviving against Ball and Batty might be alright, but facing R Ashwin and Ravindra Jadeja, with fielders swarming around him, waiting to pounce on any opportunity is a completely different challenge, something Buttler will be well aware of. How or if he finds a way to combat that challenge will decide how much of a career in Test cricket he really has and if England can finally solve that No.4 conundrum.