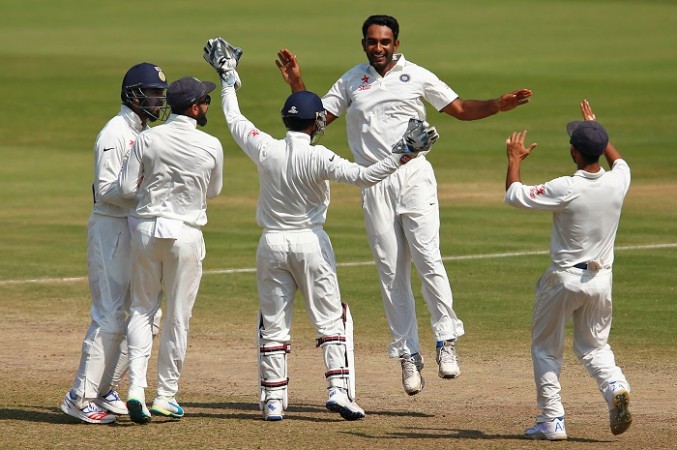 India wrapped up a convincing victory over England in the second Test match in Viskakhapatnam, on a wicket that did not turn from ball one or ball 1000, with the home team's bowlers toiling hard and wonderfully-well to end the away team's resistance.
It was a gripping, proper hard-fought Test match from the beginning and India will take great heart from the fact that they managed to beat England so convincingly.
Here are some of the talking points from the second Test match.
Captain marvel Virat Kohli: This year, Virat Kohli has been a beast in limited-overs cricket – well, when hasn't he been – but he has been equally good, if not better, in Test matches. The question was if Kohli could do it in the slower batting conditions of Visakhapatnam. Was there ever any doubt? Kohli loves this ground and for the most part, he looked like he was batting on a different wicket, deservedly winning the man of the match award, with most of the other batsmen finding it difficult to score at all, let alone at will.
R Ashwin back with a bang: The monkey of not picking up a five-for against England is off his back. Ashwin is back, and India can breathe a sigh of relief. While you expect the off-spinner to pick up a five-for in every single match, there will be quite a few, even in home conditions, where he struggles for rhythm and wickets. The other India bowlers backed Ashwin up really well in this match, and they need to continue doing that, but it is great to see the man from Tamil Nadu bowling so well.
Jayant Yadav impressive: What a debut for the man from Haryana. The best thing that any player can do, apart from taking five-fors or scoring hundreds, is show he belongs in the Test level. With the scores of 35 and 27 with the bat and four wickets overall, Jayant showed he is here to stay and a much better option than Amit Mishra, for the moment at least, with the amount of left-handers England have.
England's No.4 problem: Ben Duckett impressed opening the innings in Bangladesh, but at No.4, when the spinners come into it by that time, he looks like a fish out of water. The technique is wrong and while he can paper over the cracks a little by trying to better it in the nets during the time between the Tests, he will keep getting found out, especially against quality bowlers like Ashwin. The problem for England, though, is that the two replacement options are Gary Ballance, who has been awful in the last few matches, before being dropped, and Jos Buttler, who has played little to no first-class cricket and hasn't really convinced in the Test match game.
It will be a difficult decision for England to make, but maybe Buttler might be the answer, although, if Trevor Bayliss is convinced Duckett can improve his technique by the time the Mohali Test match starts on Saturday, the left-hander might keep his place, purely because Buttler isn't the greatest of players of spin either.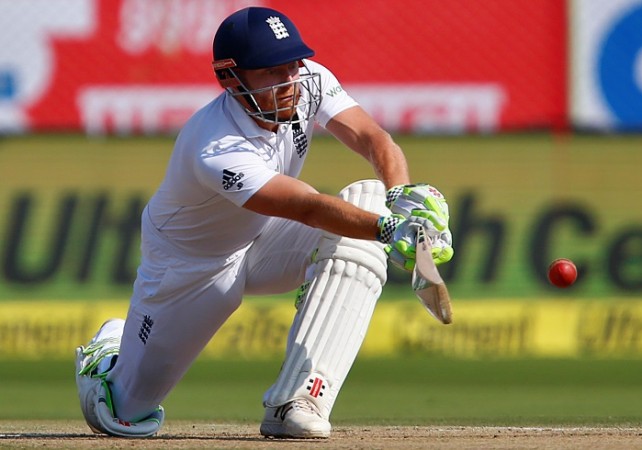 Jonny Bairstow quickly becoming the best wicketkeeper-batsman in the world: You look at Test teams nowadays, and there are very few really outstanding wicketkeeper-batsmen – players who can win you games with their willows. There is Quinton de Kock, maybe Sarfraz Ahmed, but he hasn't convinced enough yet, and then there is Bairstow. While his wicketkeeping has shown signs of improvement, there is little doubt of the batting value he brings. Even in Indian conditions, Bairstow was outstanding, and he is going to be one of England's most important players in this India series.
DRS and that umpire's call: India made a couple of rash decisions with the DRS – Ashwin is someone who cannot be relied on to take it – but that umpire's call is a bit of an irritant. Too many times the on-field umpire is bailed out by that particular aspect of the DRS, which is something for the ICC to think of. However, the DRS does come with a lot more positives than negatives, so India should keep at it, while taking a bit longer before deciding on whether to go for the review.
What now in Mohali?: The last time a Test match was played in Chandigarh, it proved to be a dustbowl with India thumping South Africa. That might not be the case this time, and England will hope the Mohali pitch gives them the best opportunity to go with the extra seamer. Whatever the wicket, though, England have shown they can compete, so India need to be at the top of their game.