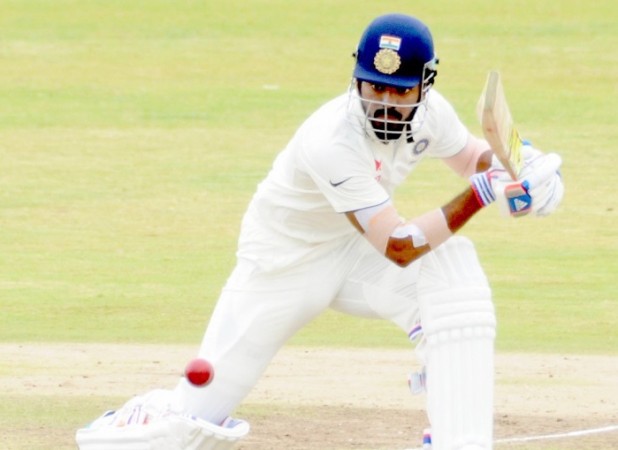 Karnataka batsman KL Rahul is back to the India test cricket team squad for the 2nd Test match against England, scheduled to take place in Vizag, starting this Thursday. The 24-year-old opening batsman is the 16th man in the India squad, led by captain Virat Kohli.
Lokesh Rahul, who made his Test cricket debut for the national team in December 2014 against Australia in Melbourne, has had been nursing a hamstring injury he suffered during the first Test match in Kanpur between India and New Zealand in September this year.
However, the youngster has recovered now, the BCCI mentioned in a statement on Tuesday. "Rahul has fully recovered from his right hamstring injury and would be joining the squad today (November 15, 2016)" the Indian cricket board stated.
With Rahul back in fold, competition for the opening batsman's slot already has heated up. Will it be Gautam Gambhir or KL Rahul for the Visakhapatnam Test match? It seems like Murali Vijay will hold on to his post after his decent display during the Rajkot test, but there is a huge doubt over the participation of Gambhir, who scored 29 and a duck in two innings for India.
Rahul, meanwhile, has been in a good form in the Ranji Trophy 2016-17 season, which he is currently taking part in. He scored 76 and 106 runs for his side Karnataka in their clash against Rajasthan in Vizianagaram, about 65 kms from from Vizag.
"I'm feeling good. It's important to get some match practice," mentioned Rahul in a recent interaction with the Times of India. "You can spend a lot of time in the gym, doing your rehab and training but you are never fully healed until you play a few games. That way, this [Ranji] game has helped me in gaining some confidence and get some time out in the middle.
"I'm happy with the way I batted. Even when I was fielding, I could move well and get back to being quick and agile," the 24-year-old added.