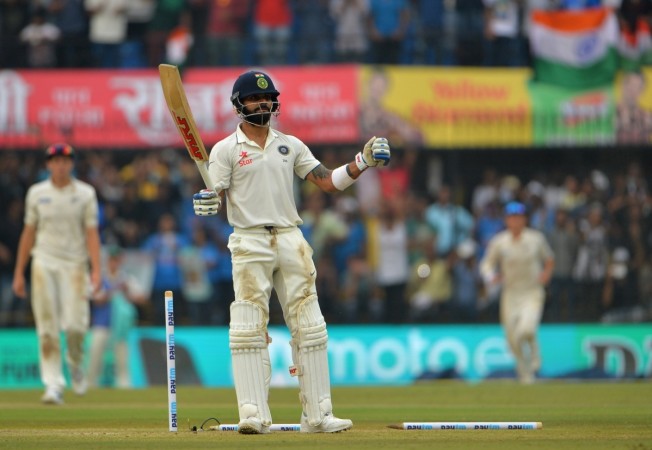 The India cricket team, led by captain Virat Kohli, touched down in Rajkot on Saturday, ahead of their first Test match against England, to be played at the Saurashtra Cricket Association (SCA) Stadium, Khandheri, from Wednesday. Kohli and Co will stay at Hotel Imperial for the entire duration of their match.
India take on England in a five-match Test series and then they meet for three ODI and three T20I matches each.
So the home team have made their entry and England is scheduled to land in the city on Sunday. But have you booked your tickets yet for the first-ever Test match in Rajkot? Yes, it begins in a few days' time but fret not, tickets have not been sold out and is available for online booking.
In case you are lucky, you could also catch a glimpse of Prime Minister Narendra Modi in the stands as SCA media manager Himanshu Shah has revealed that PM Modi, Gujarat Chief Minister Vijay Rupani as well as former Saurashtra players have been sent official invitations to attend the historic match.
Shah has mentioned that the South Stand box in the stadium costs Rs 1,50,000 for 15 people, while the West Stand box rates is Rs 75,000 for 15 people. Ticket rates for the South Stand are Rs 5000 and Rs 2000, while the ticket prices for the East Stand are Rs 700, Rs 600 and Rs 500 per person.
The ticket rates for West Stand are Rs 1,500 and 1,200, respectively.