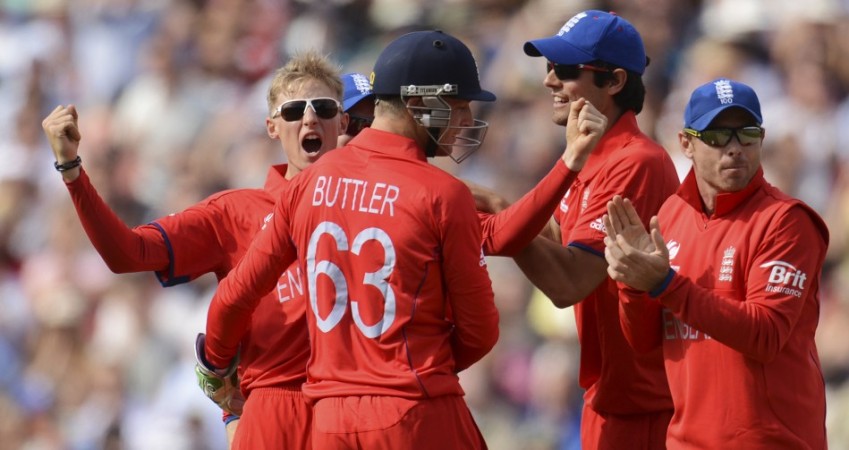 England batsman Ravi Bopara expressed his shock after being overlooked by the selectors for the upcoming One Day International series against India.
Bopara, adjudged England's One Day Player of the Year last October, was left looking for answers as to why he had been given the axe.
"It came as a massive shock," The Guardian quoted the Essex man as saying.
The 29-year-old appeared bitterly disappointed as James Whitaker gave him the bad news that he has not been chosen for the ODI series against the touring Indian team.
"When you get that phone call from the selector you generally think it's just to give you a heads up you're in. But this time he told me that he's very sorry and disappointed and immediately I was shocked, thinking: 'This can't be happening.' But it is, that's life and I've just got to get on with it," he stated.
While telling Bopara that he had been given the axe, Whitaker had a word of consolation for the player as he told him that he will be considered for selection in the near future. Whitaker also added that England coach Peter Moores will give him a call to let him know more about why he had been overlooked.
However, Bopara considers himself unfortunate not to have been given a go at the Indians. He was of the opinion that his form has been good this season and that the award he received the year before held him in good stead.
"My initial reaction was shock. I've played a lot of good cricket this season, building on my one-day player of the year award last year. I thought I was in a good place. It doesn't add up to me," he stressed.
The Essex man added that he will not dwell much on this and that he will find his way back into the team.
Former England left-arm spinner Ashley Giles also appeared a little taken aback at Bopara's exclusion, though he feels that it may have happened due to England's desire to play more specialist bowlers.
"I'm a little surprised, and it's quite a late change. He's been a good utility cricketer but it's probably showing England's hand in that they probably need to play four frontline seamers and a spinner," ESPNCricinfo quoted Giles.