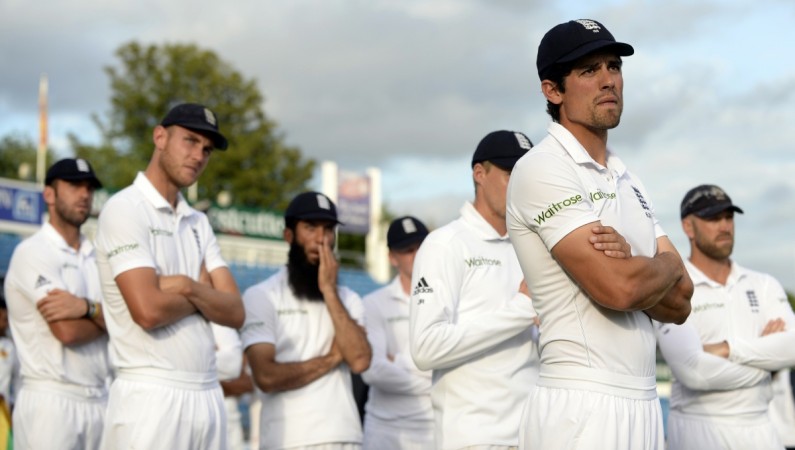 The Trent Bridge pitch, which produced a draw in the first Test between India and England, has come in for a lot of criticism for reportedly offering very little to the bowlers.
Geoffrey Boycott, the former English opener, is the latest critic of the wicket. And he was quite scathing in his assessment.
"Both sets of seam bowlers were flogged trying and failing to get any bounce out of this slow, low, lifeless pitch," wrote Boycott in his column for The Telegraph. "It was like banging the ball into porridge," he added humorously.
In the former Yorkshire man's view, such strips would reduce the effectiveness of pace bowlers. Furthermore, surfaces as the Trent Bridge may even have harmful effects on the pacemen.
"If we keep getting pitches like this one our fast bowlers will be midgets by the end of the summer or injured," Boycott pointed out.
Boycott held the view that in a long summer such wickets could cause tiredness, and as a result the confidence of those with the ball may be affected.
"We have seven Tests during our summer and if we play on decks like this our seam bowlers will become exhausted and lose their enthusiasm."
These wickets could also be detrimental to the viewership of the game, Boycott reckoned.
"The public will not keep paying huge ticket prices to see a no-contest," the former English batsman stressed.
It is not amiss on the part of the hosts if they hoped for surfaces which can offer their bowlers some assistance, and in fact it would be practical to go that way, Boycott said.
"Every country has the right to request and get from the groundsmen surfaces that suit their bowlers. It has always happened and there is nothing in the laws of cricket against it. It is not cheating or gamesmanship, just common sense," the column read.
Wickets which aid the fast bowlers more should be on view, and if England end up losers on such surfaces, they only would had themselves to blame, according to Boycott.
"We want pitches with pace and seam movement. If England get outplayed then we need to put our hands up and say that is our fault but we should back ourselves to beat India in English conditions. You have to believe in yourself."
Alastair Cook, the English captain, was also far from impressed with the wicket and he compared it to an Indian wicket they played on their last tour in 2012.
"This pitch is so unique. It was only comparable to Nagpur in 2012 when we played in India and on that pitch we had four seamers to bowl. We had a very similar wicket here and we cannot read too much into this Test match," Indian Express quoted Cook.
"We just want some pace in the pitches and it wasn't like that. These things happen because pitches are hard to make. It is important that we have the characteristics of home wickets where we can bat when the sun comes out and the ball swings under cloud cover and the nicks carry."