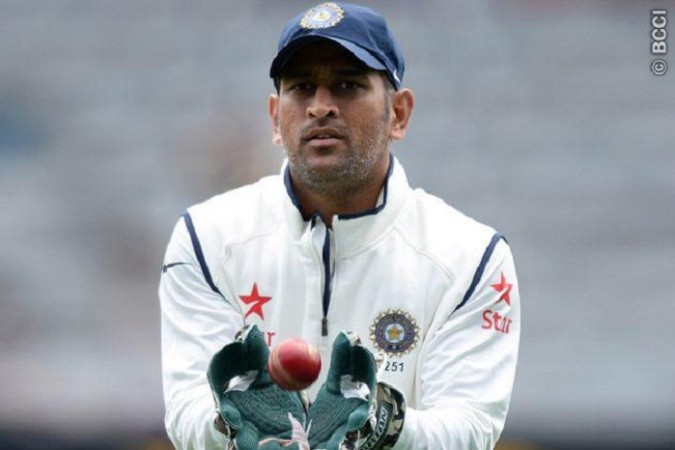 The James Anderson-Ravindra Jadeja controversy does not seem to be dying down, with Mahendra Singh Dhoni now making his displeasure evident about the Indian all-rounder incurring a 50 percent reduction in his match fee, for his part in the alleged fracas.
Jadeja has had 50 percent of his match fee taken away, after match referee David Boon found him culpable in a Level 1 contravention whereby he had brought the game into disrepute, according to the ICC Code of Conduct.
"To me, it is a very hurtful decision frankly, because I felt a lot of things were neglected in judging the case," ESPNCricinfo quoted Dhoni.
The Indian skipper went as far as to describe the events, which led to the blow-up. While not using Anderson's name, Dhoni made it clear that the English seamer was the one guilty of wrongdoing, and not Jadeja.
"If you see, what exactly happened, the umpires called for lunch and we started walking. I don't want to take any other individual's name. We started walking, and the other individual started using foul language against Jadeja," the 33-year-old said.
Dhoni by his account was forced to intervene. After the intervention, he believed he had soothed things.
"I had to step in the middle. And by the time we reached the ropes I thought the thing has diffused," he added.
Dhoni by then had walked on further, with Jadeja a little behind him. It was now that a comment was directed at Jadeja and physical contact was made, according to the Indian captain.
"Jadeja was a couple of yards behind me. Again something happened. Something was told to him. And he just turned across to the individual, and after that he was pushed. And he barely gained his balance, and he turned to see as to what is happening. And on the basis of that he is fined," Dhoni pointed out.
Jadeja was forced to turn around and there was nothing that he could do, insisted the Indian skipper. Dhoni rejected claims that Jadeja's actions did not uphold the spirit of the game.
"It was said that it was against the spirit of the game, and everything. What we have to see is, we can't ignore what has happened. If someone is saying something to you from behind and you just turn and you look, that is not aggressive. Especially the fact that the bat was under his armpit throughout - right from lunch till he entered the dressing room. Not one word was spoken by him," Dhoni said.
The English team management had laid a Level 2 charge on Jadeja, accusing him of moving towards Anderson aggressively. Boon, however, charged the Indian all-rounder with just the Level 1 contravention.
Officially Level 1 contraventions cannot be contested. Dhoni sarcastically came down on the fact that the punishment meted out to Jadeja cannot be challenged.
"That's the beauty of it. Allegation is of Level 2, and Jadeja gets punished under Level 1. The beauty of Level 1 is you cannot appeal against it. But BCCI and legal are working things out. We are definitely not at all happy with the verdict. I have dictated what the facts were," he stressed.
India had accused Anderson of using foul language at Jadeja and making physical contact, which amounts to a Level 3 charge.
Before the second Test, Alastair Cook - the English skipper, had criticised India's complaint about Anderson.
"Jimmy is an outstanding bowler with a fantastic record. It's probably a tactic by India, if we are being honest. We are a bit surprised it's a level three to be honest. It's a bit of a mountain out of a molehill," Reuters quoted him.