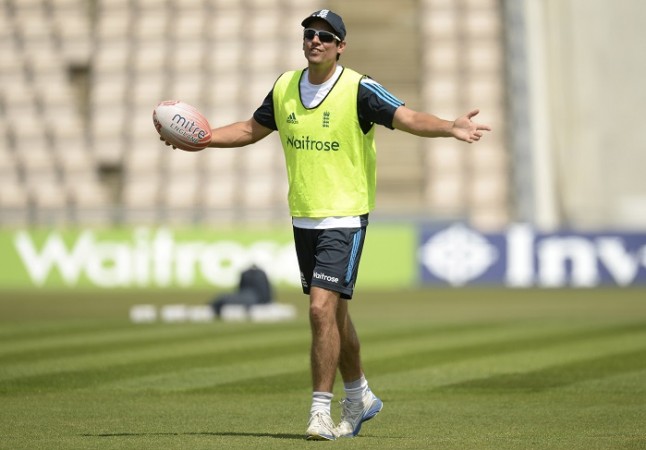 The England skipper Alastair Cook has come down heavily on his side after their 133-run loss at the hands of India in the second one-day international match in Cardiff on Wednesday.
Cook's side folded up for a mere 161 when batting. The bowling was no better as they conceded 304 for 6 in 50 overs. A spell of rain before the second innings commenced had reduced England's target to 295 in 47 overs.
England looked bereft of ideas when India, by way of batsmen Suresh Raina and skipper Mahendra Singh Dhoni, launched an assault on the English bowlers in the middle and late overs. While batting, England lost wickets at regular intervals and were never in with a chance to get to 296.
"If we play like that we're not going to win many games of cricket," Cook said. "Obviously, it wasn't a 300 wicket and it wasn't a 160 wicket."
Cook was of the opinion, while England will not emerge victorious in every match they play, there was simply no way his side would be on the winning side regularly if they keep performing the way they did against India.
"You don't win every game of cricket you play and you certainly don't win many when you play like that. The lads in the changing room will know that," he pointed out.
Cook reckoned that his side had the talent to come up trumps, but there was room for a great deal of improvement. He added they would try and put this loss behind them before the next ODI on Saturday.
"It's time to dust ourselves off and try to come back and play better next time," he said.
Former all-rounder Ian Botham too was far from impressed with England's performance against India. Both the batting and the bowling came in for severe criticism from the legendary all-rounder.
"We had batsmen not scoring and too many dot balls and we have three of the top four batters – Cook, Ian Bell and Joe Root – all scoring at around the same pace, around mid-70s," he told Sky Sports.
Botham was of the opinion the bowling lacked the necessary discipline to to apply constant pressure. England, at one point had India at 19 for 2, before the away side recovered in style.
"We also didn't have the discipline to keep the opposition under pressure when we had them in all kinds of trouble when we were bowling," added Botham.