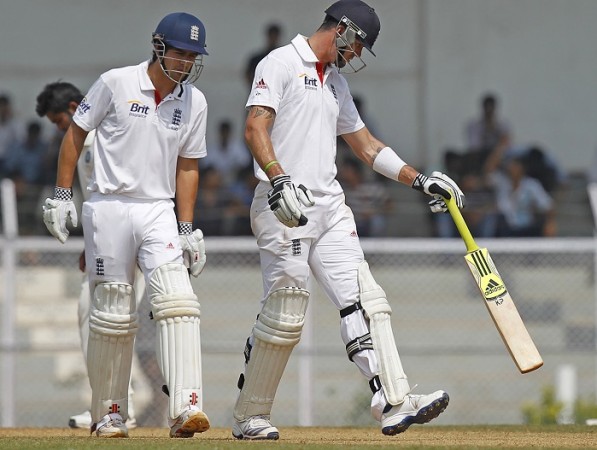 When England beat India in a four-match Test series in 2012, it was rightly considered as one of the great achievements. Beating India in India for any team is difficult and for Alastair Cook's men to do it four years ago, when nobody gave them much of a chance, was a tremendous achievement.
While England have basked in the glory of that victory for quite a while, the flipside of such success is that it puts pressure on you to produce it again; the weight of expectations can either break your back or bring the best out of you.
England did the latter in 2012, but can they do it again in 2016? Let's take a look at the teams from 2012 and 2016 and compare them to see which is the better squad, at least on paper.
2012 captain: Alastair Cook: Still a raw Test match captain, probably a good thing, so that he goes more with his instincts rather than think things through a little too much. Led with the bat brilliantly, scoring three hundreds in the series.
2012 captain: Alastair Cook: This version of Cook is a lot more experienced, but is he wiser and better? Cook is one of the best foreign players of all-time in sub-continent conditions and so he will need to produce with the bat again. His captaincy, though, leaves a lot to be desired and there will be moments when some brave decisions will be need to be taken. Can Cook take them? Don't bet on it.
2012 opener: Nick Compton: Did not have the greatest of series, with the highest score being 57. Could not quite lock his place in the England Test team after that.
2016 opener: Ben Duckett: Scored a brilliant half-century in the second Test against Bangladesh, before his wicket started a quite remarkable collapse. Is the opposite of Compton, who is more secure and watchful. Duckett likes to play his shots, so could be the right foil for Cook at the top.
2012 No.3: Jonathan Trott: One of England's better batsmen in the modern era. Reliable and steady, scored a hundred and averaged 42 in the series.
2016 No.3: Joe Root: England's best batsman at the moment and a definite future great. Played one match in 2012 and scored a half-century. He will be India's prized wicket in this series, much like Kane Williamson was when Virat Kohli's men played New Zealand.
2012 No.4: Kevin Pietersen: Scored one of the great Test match innings in India in the second Test in Mumbai. While he did not have a barnstorming time of it after that, that one knock was worth its weight in gold.
2012 No.4: Gary Ballance (as it stands): Had a woeful, woeful series against Bangladesh. Many have questioned his place in the team and is nowhere close to being as great a batsman as Pietersen.
2012 No.5: Ian Bell: One of the best batsmen to watch – scored a hundred and averaged 43 over three Test matches.
2016 No.5: Moeen Ali: The man for a crisis. Always seems to bat well under pressure and India will need to work hard to get his wicket.
2012 No.6: Samit Patel: England's spin all-rounder for that series. Did not have the greatest of times – averaged 17.25 and took just one wicket in three matches.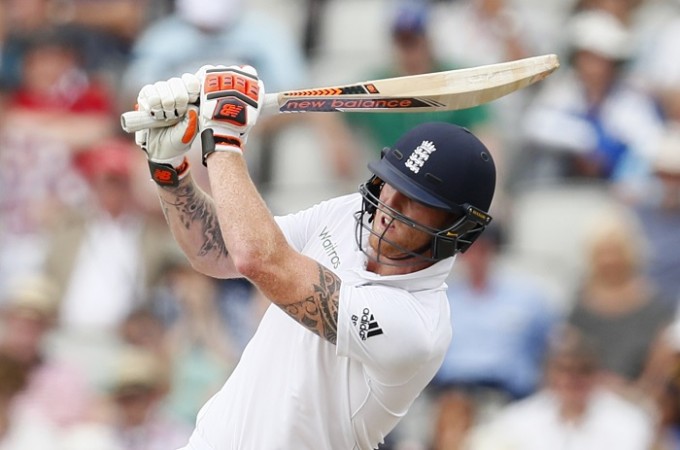 2016 No.6: Ben Stokes: The man of the moment for England. Always produces with the bat or ball when his team needs it. A match-winner if ever there was one.
2012 No.7: Matt Prior: One of England's greatest ever wicketkeeper-batsmen. Was outstanding with the bat in the series – scored a couple of key half-centuries and averaged 51.60.
2016 No.7: Jonny Bairstow: More a batsman than a wicketkeeper, so that could trip up England over the five Test matches. But, Bairstow is a fabulous batsman and a match-winner in his own right. Capable of taking the attack to the bowlers and has the ability to throw R Ashwin and Ravindra Jadeja off their rhythm.
Ballance could be replaced by Jos Buttler or Haseeb Hameed, the raw 19-year-old. Buttler has the talent to play as a pure batsman, and with the form that Ballance is in, that might not be such a bad idea.
2012 bowlers:
Pacers: Stuart Broad, James Anderson, Tim Bresnan and Steven Finn: Pretty decent lineup and England coped well without Broad, who played only Two Tests. Anderson was the star, picking up 12 wickets and doing a lot of damage with the old ball as the reverse-swing came into play.
Spinners: Graeme Swann, Monty Panesar: The reason behind England's success in the series. Swann was brilliant and Panesar was outstanding. The two picked up 37 wickets between them, and that is without Panesar playing the first Test.
2016 bowlers:
Pacers: Stuart Broad, Steven Finn, Chris Woakes, Jake Ball, Ben Stokes and James Anderson (if he returns for the final three Test matches): Anderson will be a big miss and Broad is not the same bowler anymore. Could prove everyone wrong, but it is unlikely that England will do too much damage with the fast bowlers. Woakes, Finn and Ball have a lot to learn in Indian conditions and could struggle, but then it could also bring the best out of them. Stokes, of course, is there and could be a major factor.
Spinners: Zafar Ansari, Gareth Batty, Adil Rashid and Moeen Ali: While Ali is an all-rounder, he is also England's most potent spinner as the Bangladesh series showed. Rashid is still too erratic, while Ansari has played just one Test match in his career. Batty is the wise old head in the team, but does not have much experience in international cricket. If these spinners have even half the effect that Swann and Panesar had, it will be seen as a major success.
The 2016 bowlers are better batsmen than the 2012 lot, and that could prove to be crucial. But do they have enough in them to take 20 wickets?