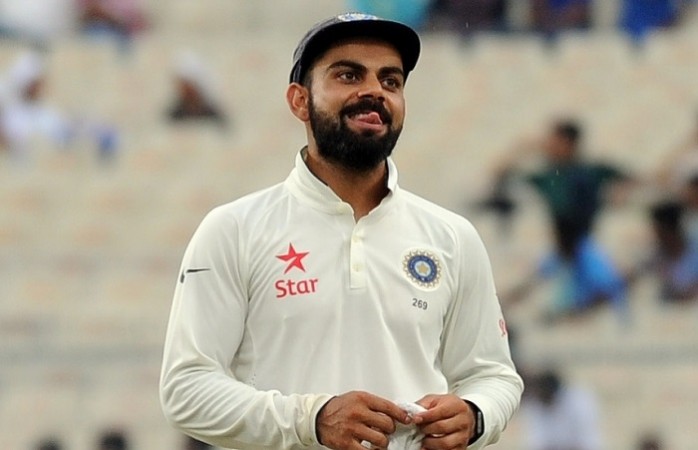 The first match of a series offers up an opportunity for the superstars in each lineup to put their early stamp on the contest and also some of the other players to make an impact and get their series rolling.
With the first Test match between India and England beginning in Rajkot on Wednesday, here is a look at the key players from both teams.
India: Virat Kohli: While he is the go-to man in limited-overs cricket, Kohli perhaps makes more of an impact at the moment as captain than as a batsman. That doesn't mean his batting isn't important, but it is his proactive captaincy which has seen India pull off massive series wins over the past year and a half. Kohli has also had the penchant to win tosses at home and with the Rajkot wicket expected to be on expected lines, he wouldn't mind getting the opportunity to bat first again. When India do bat, expect Kohli to want to do score big, especially considering the last time he faced England, he had a torrid time of it in the middle.
R Ashwin: Another obvious pick, but impossible to ignore. Has been India's match-winner in each of their four previous series wins and will need to be again if the home team are to trip up England. Ashwin has been absolutely brilliant with the ball in his hand, showing his mastery with the red cherry every time he steps in to bowl. The off-spinner has targeted the scalps of the opposition's biggest batsmen every time, so expect Ashwin to pay extra attention to Alastair Cook, if he gets a chance to bowl at him, Joe Root and Ben Stokes.
England: Joe Root: Another obvious pick. Root is England's best batsman at the moment, the man that the visiting team need to score runs, runs and more runs if they are to stand any chance of making this series a contest. Root is brilliant to watch when in full flow and the right-hander will want to show he is a batsman with the talent to score runs in all conditions.
Ben Stokes: The mach-winner, impact man, you're-in-a-crisis-let's-go-to-him player. Stokes' all-round ability will be key for England in this series, starting with the first Test match. The left-hander showed some solid skills with the bat against the turning ball in Bangladesh, but he will be up against bowlers of a better quality when he faces India. It will be interesting to see how Stokes copes with the threat posed by Ashwin and co. The Durham all-rounder's bowling skills could also come into play, particularly when the game might be meandering a little.