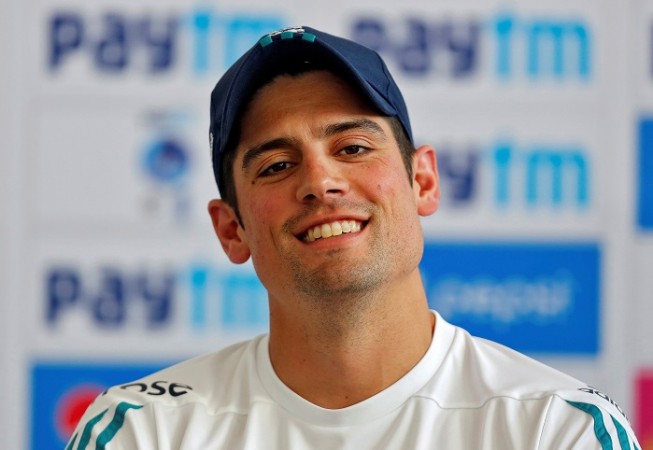 Haseeb Hameed is looking forward to making his debut for England later today, in what will be a special occasion for the 19-year-old and his family. England play India in the first Test match in Rajkot, with Hameed set to open the innings with captain Alastair Cook.
Hameed's parents are from Gujarat and his entire family were in the state last weekend to take part in the batsman's brother's wedding.
So, there are strong affiliations with the state, and Hameed feels the fact that he will be playing his first international game on this ground has that "meant to be" feeling.
"I guess a lot of things are meant to be," Hameed was quoted as saying by The Guardian. "The fact it is against India in the home state of my parents, the way it has fallen into place, is amazing.
"I was asked if I wanted to go [to the wedding] but my family said it was better to stay with the team. They are from a small village near Bharuch, but my dad's village is called Umraj."
Hameed is coming off a terrific season for Lancashire, where he scored well over 1000 runs. He also struck four hundreds and ended up with an average of a shade under 50. That earned him this call-up, and while he was surprisingly left out of both the Test matches against Bangladesh, maybe it was because he could make the perfect debut in the state of his ancestors.
"Haseeb has impressed everyone so far on this trip," Cook said. "You wonder if a 19-year-old, coming on tour, will be overawed but he hasn't been at all. He has looked really good in the nets and the way he has gone about his business. It's obviously a very special day to pick someone so young.
"He is incredibly unflappable. He looks a very good player of spin. He picks length well and uses the crease well. Stuart Broad bowled at him last summer and was almost straight on the phone to me saying how impressed he was with this guy."
Hameed will hope England win the toss and he gets to bat first up, but either way, he will have grand plans for this Test and the teenager will be another important batsman for the India bowlers to get out.