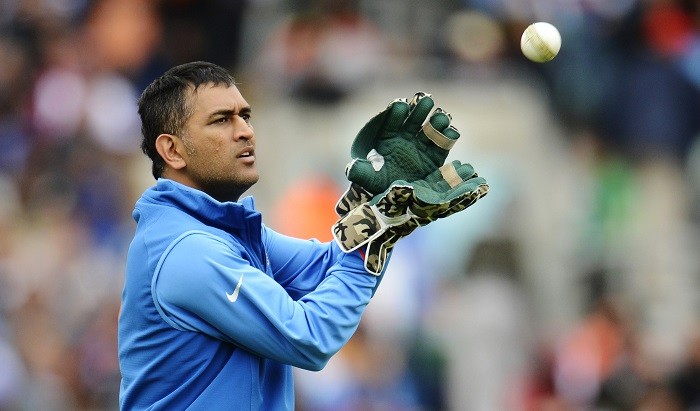 The former World Champions India were humiliated by the rising star of international cricket Bangladesh. The hosts were the better team right from the start and they registered a thumping victory against India by a margin of 79 runs.
Indian skipper MS Dhoni agreed with the reporters after the match that this defeat did hurt them. The bowlers did not ball well, the batsmen could not build a partnership and this resulted in a defeat said Dhoni. He also said that Bangladesh played like a cohesive unit and came with all guns blazing.
"Yes it was disappointing," Dhoni said when asked about the loss against the hosts.
"But Bangladesh played some really good cricket as a team. Right from the first ball they took our bowlers on. The rain break helped us. It looked like they would score more than 330 but we restricted them to 300, but our batting didn't turn up the way we wanted it to," Dhoni told the reporters.
The Indian captain was also disappointed with the way his fast bowlers played compared to the Bangladeshi pacers, who were mixing it up nicely, especially Mustafizur Rahman, who had a cocktail of deliveries up his sleeves. Rahman picked up five wickets on his debut for Bangladesh and he became the 10th bowler to do so in the history of ODI cricket.
"I think the variations that they used were pretty impressive. They didn't bowl 140 kph and a slower one of 115 kph. They mixed up the pace well and also they had more bowlers who got more bounce compared to our fast bowlers," Dhoni said.
"Bounce, at times on slow wicket, is a harder thing to negotiate because it climbs onto you and still you don't have enough pace to work around. I felt they used the variations well. And still they knew what was the exact length that was needed to bowl and I felt that was the difference between the fast bowling units," he added.
Bangladesh skipper Mashrafe Mortaza chose four fast bowlers for the first ODI. Rubel Hossain, Taskin Ahmed, Rahman and Mortaza himself was backed aptly by Shakib al Hasan with his left arm off-spinners.
"If you see the past year, you will see the fast bowlers are the ones that are doing really well. They are supported by Shakib who is their leading left-arm spinner and they have also got part-timers who can bowl offspin if needed. Mahmudullah is injured right now. He is not part of the side, so it gives them that liberty of using the fast bowlers and quite a few of them can bat," the Indian skipper added.
"So still they have a decent batting line-up. You have to see all these factors and I feel that was one of the main reasons you see them featuring more seamers in the coming games.
"It does hurt. But it's not about what you have done in the past. On that particular day, how well you have played predicts the team that wins and today they played much better cricket than we did," Dhoni told Espn Cricinfo.