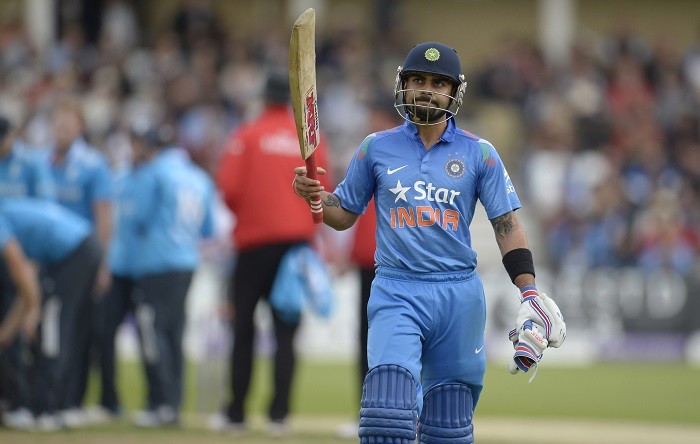 After India's 1-2 loss to Bangladesh in the recently concluded ODI series, many are looking for reasons that resulted in the unexpected debacle.
India's vice-captain Virat Kohli came out with his own when asked about India's poor show in the ODI series against Bangladesh.
He blamed scepticism in decision making and lack of clarity for India's series loss, even as he praised the Bangladeshi team.
"They (Bangladesh) have played some really good cricket and honestly we have been sort of doubtful in our decision making and that shows on the field," said Kohli in an interview to Alan Wilkins prior to the third ODI.
However, he stayed away from naming skipper MS Dhoni, whose leadership abilities came under scrutiny after the losses in the first two ODIs.
Amid all the turmoil and bashing by fans and analysts, India salvaged some reputation and actually played good cricket to defeat Bangladesh by 77 runs in Mirpur on Wednesday in the third ODI of the three-match series.
Bangladesh played brilliant cricket in the series; not only did they beat India in the first two matches, but did it comprehensively.
Kohli admitted that the fancied Indian side were completely outplayed by the upbeat Bangladeshis who played like a team.
"As I said, credit to them for the way they played but where we lacked in the first two games was not being able to express ourselves with clarity of mind. I don't need to say this in an interview, I mean, cricket watches or experts can watch, you know, guys not sure enough to express themselves properly," Kohli said.
If speculations are to be believed, then Kohli's comment have possibly created a rift in the dressing room. But the 26-year-old star batsman shrugged it off. "The atmosphere has been what it used to be in the past. We do lose a few, but we win more," Kohli said.
It was only a day ago that off-spinner Ravichandran Ashwin backed the leadership of Dhoni, saying he would die on the field if his captains asks him to do so.
Suresh Raina, who was adjudged the man of the match in the third and final ODI, also had backed Dhoni's captaincy by saying that one cannot forget his contribution to Indian cricket.