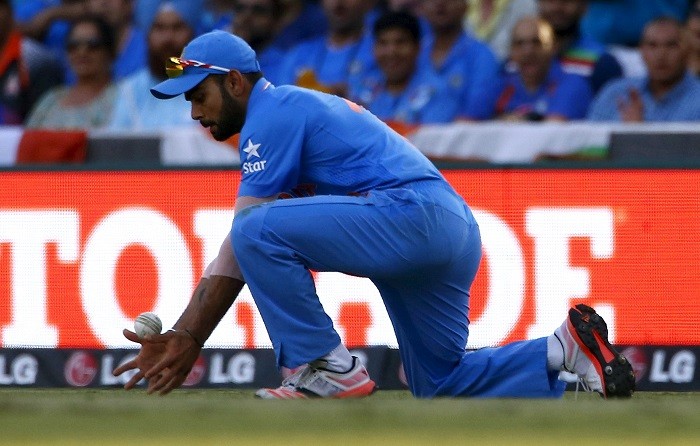 Virat Kohli is the heir apparent to MS Dhoni as far as captaincy is concerned in all formats of the game, but in the 1st ODI match against Bangladesh in Mirpur, the all-formats-captain-in-waiting decided to take the Dhoni-feel to another level -- by keeping wickets.
At the end of the 43rd over of the first innings, with Bangladesh looking to kick on a gear and go well past the 300-run mark, Dhoni went off the field, leaving Kohli to take up the wicketkeeping duties.
Kohli, who also bowled a couple of overs, is never one to live by tradition, and the India batting star and current Test captain, did not even bother putting on the wicketkeeping pads, instead standing without them to the pacey Umesh Yadav.
The right-handed batsman did pretty well too, taking a couple of balls above waist level pretty comfortably, and he brought about some luck as well, with India picking up the crucial wicket of Shakib Al Hasan, the man who had held the innings together and was looking dangerous after crossing the half-century mark.
It was back to normal in the next over, as the skipper extraordinaire came back onto the field to take over the wicketkeeping duties, with Kohli moving back into his outfield position.
Wriddhiman Saha and Sanju Samson better watch out, though, not to mention Dhoni.
Watch the video of Kohli's keeping HERE