Virat Kohli's funny wrong-foot action was in full display on Friday as the Indian captain decided to roll his arm over against Cricket Australia (CA) XI at the Sydney Cricket Ground.
Desperate times call for desperate measures and Kohli decided to take it upon himself to make a difference, this time with the ball in Australia.
As the Indian bowling attack looked toothless against CA XI, Kohli took off his cap, handed it to the umpire and marked his bowling run up much to the delight of the sparse gathering in Sydney on the third day of India's practice game.
While Kohli bowled only two overs today, it might not be surprising to see him roll his arm often more this summer, especially in the upcoming Test match at Adelaide.
Batting coach Sanjay Bangar had hinted yesterday that India might go in with six batsmen meaning Kohli's team will have four specialist bowlers who might need a break or two. That will require the likes of Kohli and Hanuma Vihari, who also rolled his arm over today, to chip in with a few overs.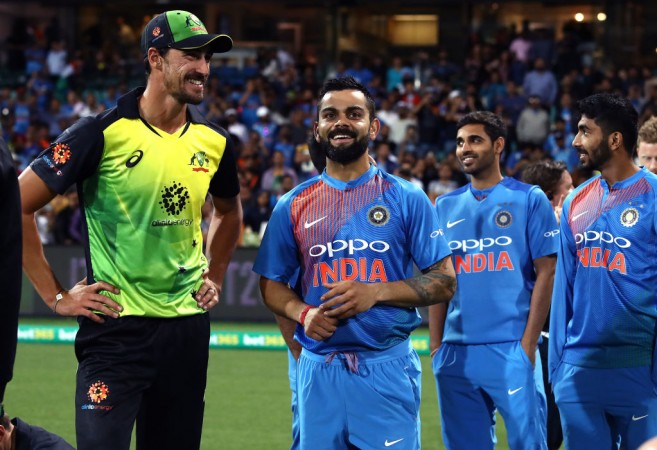 Kohli is not alien to bowling a few seam ups in crunch situations. The 30-year-old bowled an impressive spell in a losing cause in the semi-final of the World T20 against Windies in 2016 where he broke a dangerous partnership.
But Kohli usually keeps away from the bowling crease due to his self-admitted funny bowling action. He had once joked in a talk show that the Almighty has gifted him with an impossible bowling action and that he just cannot help himself as he has gotten used to it.
His bowling action, however, will be the least of Kohli's concern heading into the first Test against Australia as the practice game, which was supposed to prepare India for the Test series, has thrown up some ominous situations.
For one, it has resulted in what looks like a long-term injury for in-form opener Prithvi Shaw. Before that, KL Rahul found for himself a new way to get out and now the bowlers failed to make inroads into the innocuous CA XI batting.
India will be desperate to sort out their concerns heading into the Test series beginning on December 6.