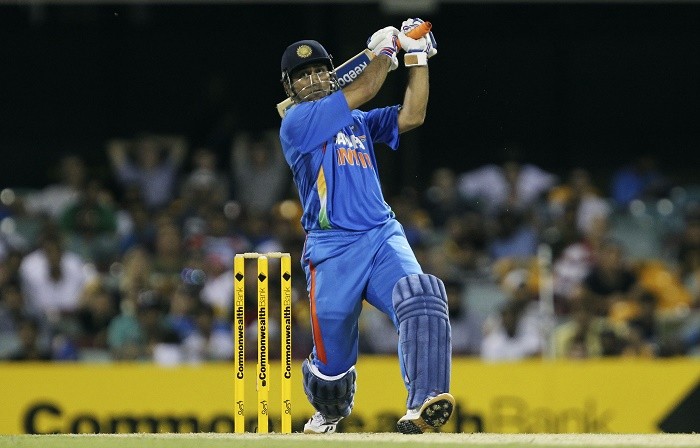 India suffered yet another ODI series defeat, and as expected skipper MS Dhoni is facing the bulk of the criticism in the wake of the poor results. India have been completely outclassed in the ongoing ODI series by Australia Down Under, and the upbeat hosts will now look to go for a clean sweep.
Dhoni has a lot of issues to sort out at this moment if they are to avoid a whitewash. Glenn Maxwell, who steered Australia to victory in the 3rd ODI, and with it a series win, with his outstanding innings at the Melbourne Cricket Ground (MCG), told the reporters after the match on Sunday that the Aussies are desperate to make it 5-0.
Does that ring a warning bell in the Indian dressing room? Will criticising Dhoni solve all issues that India have faced in this series? What will be Dhoni's tactics in the remaining two ODIs be, so that he can help India salvage some pride? Who will Dhoni pick in the playing XI for the last two ODIs? So many questions remain to sort out, and only one man can give the answers, and that is Dhoni himself.
Dhoni faced a lot of criticism in 2015, after India lost an away ODI series against Bangladesh. Then South Africa came to India and defeated the hosts in both the T20 and ODI series. And now India have already lost the first ever bilateral ODI series against Australia Down Under.
While Dhoni can take a call on the playing XI, set the field according to his plans and come up with cameos at the back end of the innings, how can someone blame the skipper if the bowlers bowl poor line and length or the fielders miss straightforward catches in such high-voltage encounters?
However, Dhoni does look perturbed at times in the heat of the battle, as if he is running out of ideas. He is clearly not as sharp as he was a couple of years ago. But Dhoni was sharp behind the stumps with the gloves, as he instrumented a run out and a brilliant stumping during the third ODI, while looking dangerous with the bat to help India reach a total of 295 on a tricky surface.
The India captain is trying to do everything for his side, so that things fall into place ahead of the the ICC World T20 2016, but his players are letting him down, especially the bowlers.
Dhoni has been the most successful captain in the history of Indian cricket. He has got things right in the past and we can only hope he will be able to figure out the issues and find solutions as early as possible. It is not entirely fair to criticise the man who won India two World Cups and many other trophies in the past.