Amid all the talk of 'elite honesty' and playing with the right spirit of the game, the Australian team has been rather quiet on the cricket field and has focused more on their own skills rather than directing volleys at the oppositions.
However, this is certainly not the case with the Indian team, a team which is filled with youngsters do not mind speaking their minds and making sure the opposition knows what they are thinking.
India entered day 5 as favourites to clinch the match, but Australia put up a fight and Pat Cummins put a hefty price on his wicket. He received a barrage of volleys from Rishabh Pant from behind the stumps. "Come on Pat - you're not putting the bad ball away!" Pant continued to say for the entire duration of an over. "Tough to play here," he added.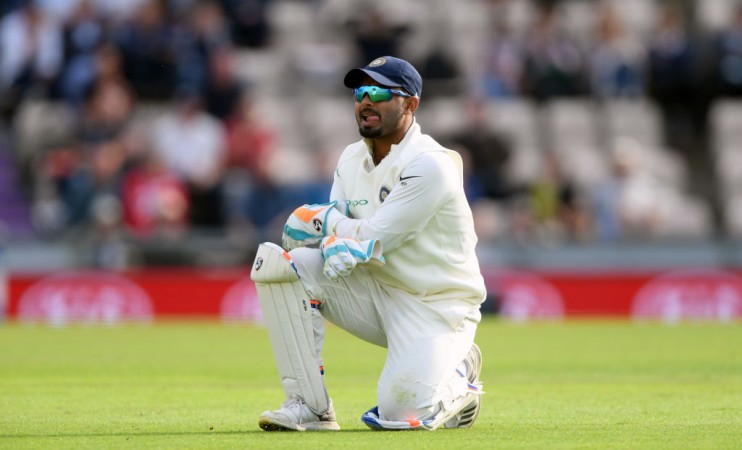 Pat Cummins continued to frustrate the Indians for a long time before he lost patience and attempted a loose drive to be caught by Virat Kohli at first slip.
"Very thrilled, this is also my sixth Test, that's why I'm happy for Team India. I always enjoy troubling the batsmen actually (talking about the banter behind the stumps) because I want them to concentrate on me and not on the bowlers," Pant said after the match.
Twitter took note of the sledging and had their own moment under the sun.

Rishabh Pant is going to be most irritating keepers for Australians in their history!!

Tables have turned around..

— Yash Mirchawala (@YashMirchawala) December 10, 2018
"Not everyone is Pujara here"
"It's not easy to survive man"
"Come on Pat, hit some sixes"
"Keep bowling in the patch to Pat"
"Come on Pat - you're not putting the bad ball away"

Rishabh Pant is causing lots of Paine to already injured Australia. #INDvAUS #AUSvIND

— Sir Jadeja (@SirJadeja) December 10, 2018
It was also a memorable match for Pant, the wicket-keeper as he accounted for 11 dismissals and is now a world-record holder.
"It was very nervous because they were coming close, but we did well in the end. This is my first time getting this milestone (claiming record 11 catches in a Test match), but happy to be winning this Test match," the young man said.
"I don't agree with that (Pant sledging Cummins)," Gavaskar told the official broadcasters. "It is good when you say things to motivate your bowler but you should not talk straight to the batsman."
"Also, you should not sledge the opposition's fast-bowler when the next venue is Perth," he added.