Rishabh Pant, who has replaced MS Dhoni in T20I cricket, is nowhere close to the legendary campaigner. Dhoni, who seldom spoke from behind the stumps, got the job done in a very quiet manner.
Pant, however, is a far cry from the MS Dhoni school of keeping. He loves to have a chirp and keep yapping from behind the stumps. After his running commentary in the first Test, Pant has now issued advice to captain Virat Kohli in the ongoing Perth Test match.
India went into the match with a four-pronged pace attack which forced Virat Kohli to use Hanuma Vihari as the spinning option. After a scratchy start to his spell, Vihari got the wicket of Marcus Harris with a ball which pitched and bounced rather steeply, Harris went back to cut, but the ball kissed the gloves and went to first slip to Ajinkya Rahane.
This brought Travis Head to the crease and Pant was at his best.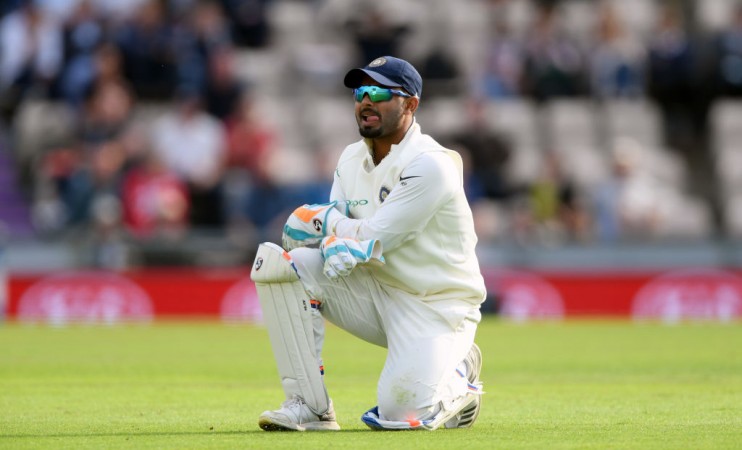 "He is bowling according to your plan. You only told him (Hanuma Vihari) to make them cut (which got the wicket of Marcus Harris). Now please ask him to pitch the ball up to Travis Head," Pant said from behind the stumps.
"I always enjoy troubling batsmen," Pant said after the match in Adelaide.
"I love it when they concentrate on me and not on the bowlers," he added.
However, former Australian wicket-keeper Ian Healy issued an advice to Pant and said that the young man should focus on his keeping more than making noises behind the stumps.
Earlier, Australian captain Tim Paine won the toss and elected to bat first on a pitch which was green at first sight. However, Aaron Finch and Marcus Harris got off to a great start, but the Indians came back post lunch as the bowlers picked up three wickets.