The ongoing T20I series between India and Australia have followed a rather strange course and it has been largely dependent on the rains. After the first match in Brisbane was decided by the Duckworth Lewis system, the second game at Melbourne could not meet its end owing to persistent rains.
Now the teams head across to Sydney and India have to win this match to keep their unbeaten record intact in T20I series. India have won each of the last 7 series (and are undefeated in their last 9) leading up to this bilateral encounter with Australia. One of the biggest reasons for their dominance in the shortest format has been the form of their bowlers, especially Bhuvneshwar Kumar.
Bhuvneshwar is only behind Kuldeep Yadav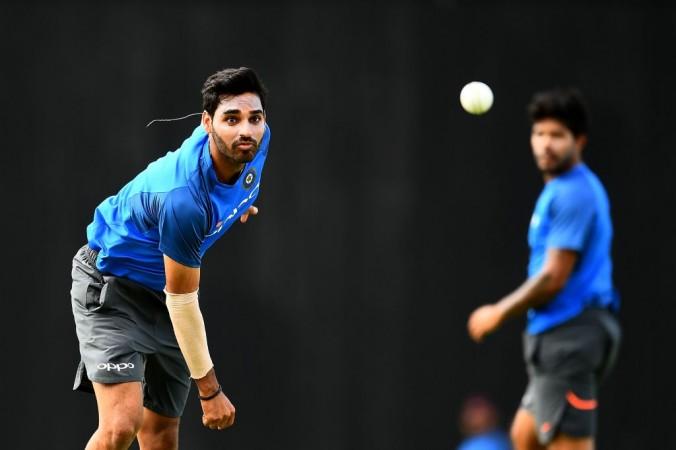 The fast bowler has been the most economical bowler this year. His rate of 6.35 RPO is the best in 2018. For bowlers who have bowled more than 30 overs this year, Bhuvneshwar's economy rate is second best and is only behind Kuldeep Yadav.
The Uttar Pradesh-bowler has so far not bowled a spell this year in which he has conceded runs with more than 7 runs per over in 2018. Against the Australians, he has been exceptional and his economy rate reads 5.79 and is the best in the business against the same opposition.
And then there is the Jasprit Bumrah factor. The fast bowler has been India's X-factor across all the formats. For pacers who have bowled more than 100 overs, Bhuvneshwar has an economy rate of 6.68 while Bumrah is at his heels with an economy rate of 6.69.
"The reason why Bhuvi and Bumrah have been so good is because they are thinking bowlers and they understand the situation and they get a gut feeling of what the batsman is looking to do before they bowl," Indian captain Virat Kohli said ahead of the first T20I in Brisbane.