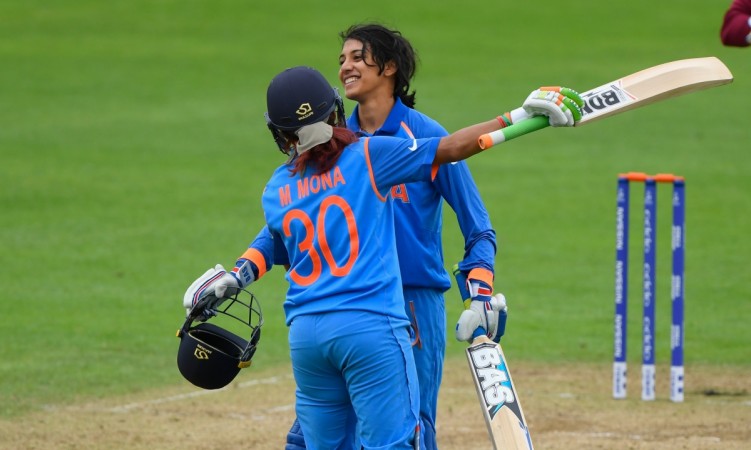 The India Women's cricket team go into their sixth group match of the ICC Women's World Cup 2017 on Wednesday July 12. They are facing one of the strongest teams in the competition -- Australia Women.
The semi finals berth are up for grabs as the winner of this match could very well make it to the last four stage. The losing side, however, have to wait until the end of the group stages to learn their fate.
Pakistan Women and Sri Lanka Women are already out of contention, and the battle is very well between the likes of England Women, India Women, Australia Women, South Africa Women and New Zealand Women.
On Wednesday, the current top four -- India, New Zealand, Australia and England -- play their sixth group match each in the Women's Cricket World Cup and the results at the end could decide it all, with one match remaining.
India vs Australia: Preview
Mithali Raj and her team are entering the crucial game at the back of a heavy defeat against South Africa. The four on four momentum of the Indians was absolutely crushed by the Proteas. Getting back up from this stage could be difficult, but the right time to show their attitude and composure is now.
"Losing the game against South Africa puts us in a very difficult situation. Australia are one of the best sides in the world," said Mithali on the eve of the match.
"But if we play as a team and if we round up all the concerned areas, I am sure there is a far better possibility that we can win the game. But again, it depends largely on how we pull ourselves from the last defeat and play the best cricket that we can."
Co-incidentally, Australia Women too head into the match at the back of a defeat against hosts England.
India vs Australia: Schedule
Date: July 12
Time: 09:30 GMT | 15:00 IST
Venue: Bristol
Where to watch live
INDIA: TV - Star Sports 1/HD. Live stream - Hotstar
AUSTRALIA: TV - Channel Nine, Fox Sports. Live stream - Fox Sports Live
UK: TV - Sky Sports. Live stream - Sky Go
Live scores: Twitter