The Indian management has made it clear that they want a left-arm option in their squad leading into the World Cup and hence, Khaleel Ahmed has been getting as many games as possible.
The young man has made quite a promising start to his career and has showed impressive temperament in his short career so far.
He was taken to the cleaners in the first T20I in Brisbane but came back strongly in the second match at the Melbourne Cricket Ground. The young man was impressive in the three overs and picked up two wickets and has now conceded that it has been difficult to play in Australia.
"Conditions are different here. Against the West Indies or in Asia Cup, we played in the subcontinent and in familiar grounds. When you come to Australia, there weren't many practice sessions and it isn't easy to figure out which line/length is the best option here," Khaleel said after the MCG match, which was rained out.
Khaleel also spoke about the importance of practice games and said that the bowlers cannot afford to relax in the format where the batsmen hold all the aces.
'You cannot relax against Australia'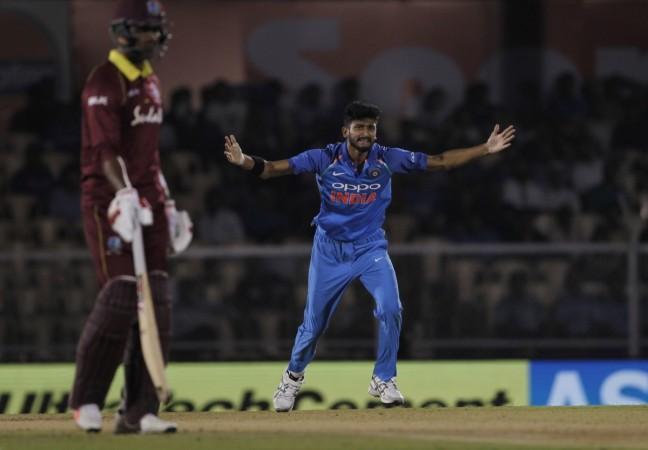 "So it isn't easy to come and play here. If you don't have ample practice sessions and then suddenly play T20 matches where batsmen own the game, it is a bit difficult. And you cannot even get relaxed against a team like Australia because they fight until the end as their lower order showed today," he added.
Khaleel, who has been fast-tracked into the International cricket, has been learning on the job and has been having few hits and misses in his career so far. He has been part of the group which includes Bhuvneshwar Kumar and Jasprit Bumrah who have had a good influence on his bowling.
"I have learnt a lot in the past few months, especially how to prepare for a game and how seriously you need to take this profession. I have learnt three things - professionalism, maturity and responsibility from the senior bowlers and support staff," the young man said.
After the match in Melbourne that was washed out, India are staring at a rare series defeat in a T20I series, but Khaleel said that the dressing room was all confident and looking forward to the game at Sydney.
"Dressing room spirits are high because we know we have played well in both games and can do the same in the last game as well. So, in the third game we aim to play even better and try to draw the series on Sunday," Khaleel said.