Indian cricket team does not want to enter the series with the favourites tag tucked under its belt. The visitors look to be more settled than the hosts, but vice-captain Ajinkya Rahane still believes that Australia are the favourites in their own backyard.
"I feel that any team that plays at home, they feel really good, and I feel that Australia are still the favourites to win the series. We are not going to take them lightly at all. Yes, they (will) miss Steve Smith and David Warner but I don't think they are vulnerable," Rahane told reporters before the 1st Test match.
Hailing the bowling attack of the hosts, Rahane said that it becomes imperative to pick up 20 wickets to win a Test match and this is where Australia with their bowling attack looks promising.
'This is a team sport'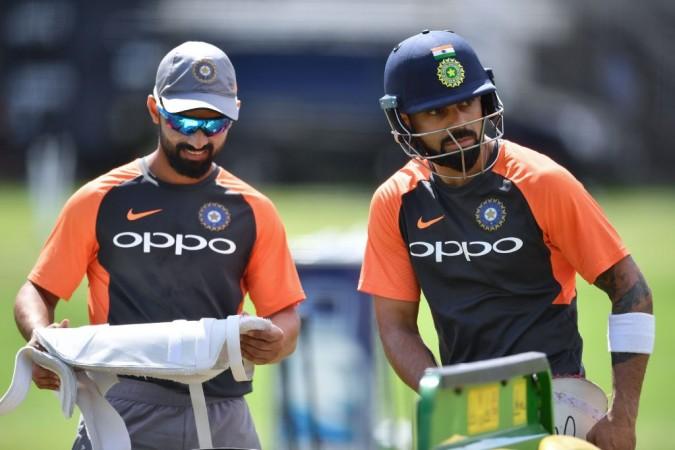 "You see their bowling attack, they've got a really good bowling attack, and I think to win Test matches, you need to have a really good bowling attack. So I feel that Australia are really still the favourites," he added.
Rahane, who had a brilliant series in 2014, has been struggling to get going in the recent past, but he is not reading too much into his personal form. He wants the team to click as a unit in Australia.
"This is a team sport ... and it is the job of each and every bat to contribute for the team. And I think it's important that we get those long partnerships together, in Australia that will really help us a lot," Rahane said.
Back in 2014, Mitchell Johnson and Virat Kohli had a go at each other during the Melbourne Test. Kohli along with Rahane stitched together a partnership of 262 for the fourth wicket and took the attack to the hosts bowling attack.
"Mitchell Johnson was really going after Virat Kohli and I was at the other end playing my game. Virat at the other end was really aggressive and going after bowlers. I was able to focus on my game, I still attacked but I was completely the opposite to Virat," Rahane said.