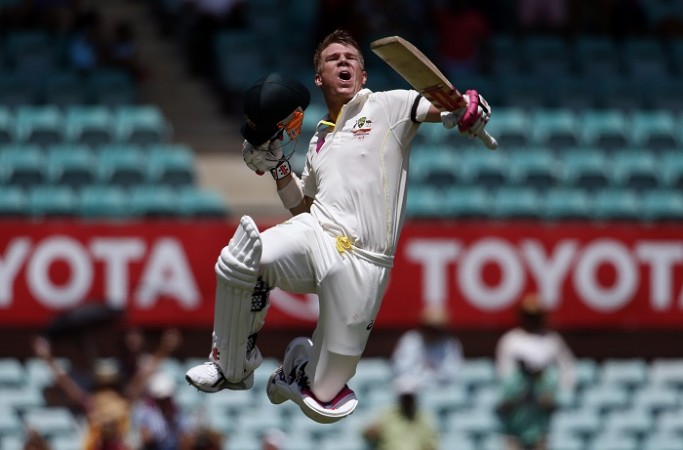 Virat Kohli or MS Dhoni -- the result was the same with either captain as Australia, led by David Warner, smoked the bowlers at will to storm to a big score on a dead-as-a-dodo pitch at the Sydney Cricket Ground.
If everyone expected India to come all guns blazing in their quest to at least reduce the series deficit to 2-1 with victory in the fourth and final Test, what transpired was something that has transpired quite often in this series – Warner blazing away, with runs coming quicker than it probably would have even in a one-day international match.
India made four changes to their side from the last match – one enforced following the retirement of MS Dhoni – with Rohit Sharma, Suresh Raina, Wriddhiman Saha and Bhuvneshwar Kumar all coming in, but that sense of the "bowlers keep bowling short, such a thing as patience does not exist" refused to go away, with India reverting to type and allowing Australia to ease on in cruise control and jump to 123 for no loss in 28 overs at Lunch.
Then Warner and Rogers turned the screws and pushed the opening partnership to 200, before India finally struck, sending back the two openers in quick succession, but not before the damage was well and truly done. Steven Smith (82 n.o., 134b, 10x4) and Shane Watson (61 n.o., 132b, 5x4) continued the torture for the India bowlers, putting on an unbroken 144 runs to take Australia to a formidable 348/2 in 90 overs at stumps on day one.
Warner was his usual self, smashing boundaries easy as pie, with the left-hander showing little signs of the inner turmoil he admitted he was going through after returning to the venue where he saw his great friend Phil Hughes suffer that fatal blow, and fittingly finishing the first session on that now iconic score of 63 not out, before bulldozing his way to a hundred – his third of the series.
Instead, it was along expected lines as the India bowlers failed to be consistent enough, bowling a few good deliveries, but way too many wayward ones to allow Warner and Rogers to score runs easier than a guy gets girls in those Axe ads.
It might have all been different, of course, had India's penchant for dropping catches in the clips failed to cease, with KL Rahul -- that nightmare start to his Test career continuing -- grassing an absolute sitter, which would have sent Rogers, playing his final Test match at home, packing early.
Had that catch been taken off the bowling of Mohammed Shami in the eighth over, you never know, things might have panned out differently, but, instead, it was the two Aussie left-handers who ruled in the first session of the first day of the fourth Test.
There was a touching moment right at the end of the first session when Warner reached 63 not out, the score that Hughes was on when he was struck by the bouncer, with the left-hander falling down on his knees, kissing the turf and then looking up to the heavens in tribute to his fallen, but never forgotten, teammate.
R Ashwin was the only decent bright spot in, with the off-spinner, every now and then, getting one to turn, pointing to the fact that it will be the slower bowlers who will make the biggest difference on this brownish looking Sydney pitch.
It was Ashwin (19-4-55-1) who picked up the opening wicket of the match as well, sending Warner back. Warner (101, 114b, 16x4), looking to push on from that century, which he got via a boundary, was dismissed while trying to tuck the ball to the leg side with the ball bouncing and turning to take the outside edge and loop to Kohli at second slip.
In the very next over, Rogers' (95, 160b, 13x4) innings also ended, as is so often the case after a big partnership, with the left-hander playing on off Shami (11-1-49-1), five runs short of a hundred.
Smith, impregnable as ever, and Watson, determined not to throw his wicket away, played out the rest of the 13-odd overs to keep Australia in control at Tea, before the duo added salt to the Indian wounds with a second wicketless session of the day, as Ashwin, in the penultimate ball of day one just summed up India's outing, dropping Watson in the slips.