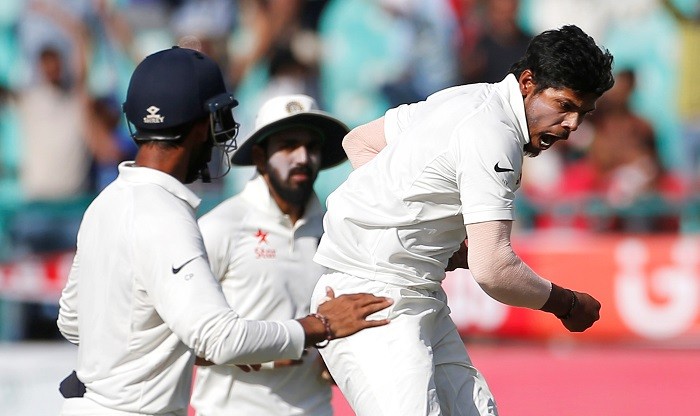 India picked up a thrilling series victory over Australia after outclassing the away side in the fourth and final Test match in Dharamsala.
Umesh Yadav floors fans with a brilliant spell
In a Test that swung one way and then the other, before firmly camping in India's side on day three, there were quite a few talking points. Here are a few of them.
KL Rahul is now Mr. Consistent:
The complaint was feast or famine – either Rahul would score a hundred, or he would get out for a score below 20. Then the complaint became, not converting his starts, as Rahul scored half-century after half-century in the series against Australia.
Hey, Rahul has gone up a level in this series.
The positive intent he brings to his batting is something India need, considering the other two of the top three are defensive-minded players. The hundreds will come, what Rahul has shown is that the talent is slowly coming to the fore more often, and long may that continue.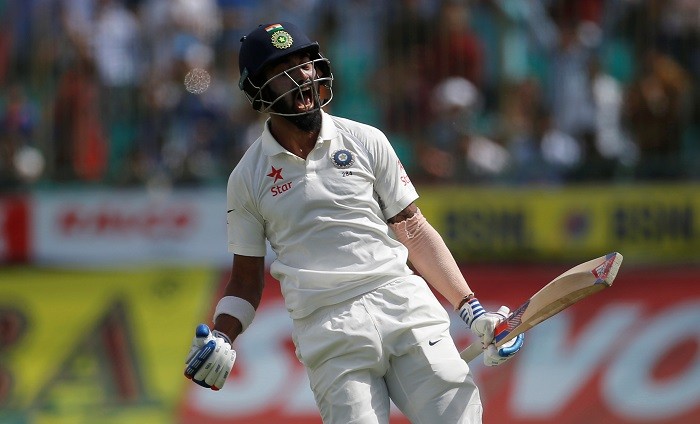 Ravindra Jadeja, time to score hundreds now:
What an all-rounder Jadeja is turning out to be. Someone with that much talent with the bat needs to do better in international cricket. Jadeja is such a great option to have for India, purely because he keeps things so tight with the ball. He should come into play more overseas, and if he can show his potency with the bat as well, India can go with five bowlers in all conditions.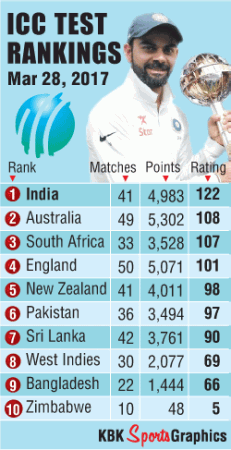 Ajinkya Rahane the captain:
It didn't start well, as Steve Smith and David Warner went on a rampage in that flat first session of the Test match. But then, Rahane slowly grew into his role, he started making proactive decisions, he started trusting the bowlers and boy did his and his team's fortunes turn around.
It is easy to praise someone after such a fabulous win, but Rahane's captaincy on day three was brilliant and it bodes well for India that they have such a cool and calm mind to go with Virat Kohli.
Kuldeep a great prospect:
To go from being the hero in the first innings to just getting five overs in the second would not have been easy, but in that first innings, Kuldeep Yadav showed India have a great backup spinner and one for the future in their hands.
Left-arm chinaman bowlers are rare in cricket, and the India management need to make sure Kuldeep is groomed properly.
Umesh Yadav:
What. A. Spell. What. A. Performance. Enough said, really.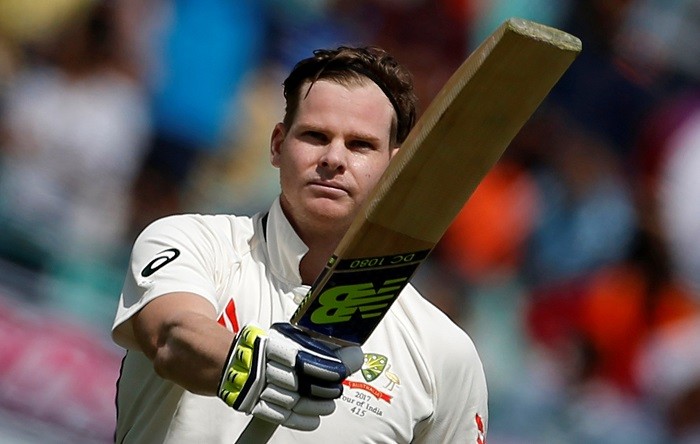 Australia too dependent on Steve Smith:
Smith scoring runs against India has become so expected, that Australia seem to freeze when their captain gets out early. They did really well in Ranchi to overcome Smith's loss, but in Dharamsala, they floundered again. India, to their credit, went for the jugular when Smith fell, but Australia need to show they are more than just Smith.
The future looks good with Peter Handscomb and Matt Renshaw, and if Glenn Maxwell can find consistency with the bat, he could turn out to be a real trump card in this Australia Test team.
Dharamsala pitch great practice for next Australia series:
How good India must feel that they won the series on a pitch that was more akin to the ones found in Australia than here. That hostile spell from Umesh and Bhuvneshwar shows India will be a difficult team to beat even away from home, and when Kohli's side travel to Australia next time, they'll do well to remember this Test match.
And what a venue Dharamsala is as well. More Test matches here, please.