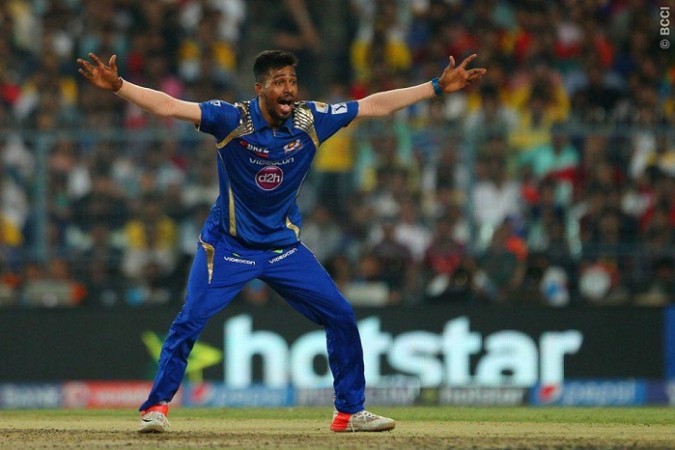 Virat Kohli was Virat Kohli again, dissecting the Australia bowlers with such elegance and precision that even most of the Australia supporters at the Adelaide Oval had to nod their head in approval. When Kohli is in full flow, there are very few better things to watch in modern-day cricket, and on Tuesday, the India Test captain played one of those wow innings again, guiding India to a big victory in the first T20 against Australia.
Playing at the Adelaide Oval seems to bring out the best in Kohli, and that was the case again on Tuesday, with the right-hander smashing 90 not out from just 55 balls to lead India to 188/3 in their 20 overs, a total which proved to be well out of Australia's reach in the end.
"I wish I could take this stadium with me everywhere in the world, because I really like playing here," Kohli who has smashed hundreds after hundreds in Adelaide, said at the presentation ceremony after being named the man of the match. "I like the crowd, and everything just synced together nicely.
"Just kept things simple and that is something I really believe in T20 cricket. The atmosphere was brilliant. I love playing here, as I said, and I want to say thanks or the Indian support here today."
India skipper MS Dhoni was a happy camper after overseeing a second straight win on this tour. While the chase in the 5th ODI was good, this victory was by far more impressive, considering India did the business with the bat and ball.
"I think it was a good game. We batted really well, we got those extra runs," Dhoni said. "The bowling was really good. They forced the [Australia] batsmen to play the big shot. That was crucial., that is how you put the pressure. The only way to stop the Australia batting lineup is by taking wickets."
Wickets came tumbling down in the middle phase of this Australia chase, with Ravindra Jadeja and R Ashwin picking up crucial wickets. Jasprit Bumrah was extremely impressive again, while debutant Hardik Pandya also showed some tremendous bouncebackability powers, coming back after conceding 19 runs in his first over to take two wickets towards the end of the match.
"We all knew, when you bowl the first over in international cricket you are under a bit of pressure," Dhoni said of Pandya. "I thought once he goes through the first over, he would bowl better, because pressure is something that can make you do unexpected things.
"After that [first over] he was executing the yorkers, bowling the slow deliveries well. If he goes on likes this, he will give the side the stability it needs."
Australia T20 captain Aaron Finch was an understandably disappointed man, particularly with his team's fielding, with a few catches going down.
"We let us down in the field a bit there and when Virat is up he is difficult to stop," Finch said. "We were a little surprised by the turn, but we backed ourselves to chase. Let ourselves down in the field and then it was too much to do."