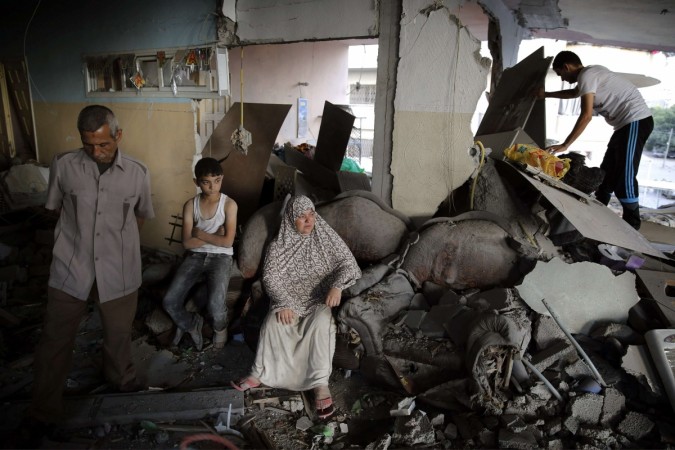 After the Indian government was criticized by the Opposition for not taking sides on the Gaza issue, India on Wednesday voted in support of a United Nations Human Rights Council resolution for a probe into Israeli attacks on Gaza.
This stand by India came just a day after the government had said that it would not take sides on the issue as it had friendly relations with Israel.
India was among the 29 countries of the 47-member council to have voted in favour of the resolution, while the United States remained the only country to vote against it. The rest, particularly the European countries, abstained.
If India had remained consistent with its neutral stand announced in the Parliament on Tuesday, it could have joined 17 other nations that abstained on the issue.
As per a press release from the UNHRC, India "expressed deep concern at the steep escalation of violence in Gaza, and supported all efforts for an immediate ceasefire." It was also concerned by the violence by non-State actors in the region, which were obstacles to the peace process, the release said.
"We remain hopeful that a sustainable ceasefire will be reached between the two sides, linked to the resumption of the peace process, for a comprehensive resolution of the Palestinian issue," India's Permanent Representative to the UN Asoke Mukerji was quoted saying by Hindustan Times.
India's support to the UN resolution is being seen as contradictory to what External Affairs Minister Sushma Swaraj said in the Parliament on Tuesday, stating that the Modi government would not change India's policy on the Palestinian issue and would remain neutral while condemning violence from both sides.
This decision had led the Opposition to walk out, given that CPI (M)'s Sitaram Yechury had termed the Israeli attack "a genocide" and called for a suspension of arms purchase from Israel, while Congress leader Ghulam Nabi Azad had pressed for a resolution to condemn Israel.
The government rejected both these proposals. It had, in fact, even tried to block any debate on the Gaza issue in the Parliament but relented six days later after the Opposition created an uproar.
In what seemed to be another case of indecisiveness, India's neutral stance came after the BRICS summit in Brazil, where Prime Minister Narendra Modi had condemned Israel's offensive. India had joined the BRICS nations to vote for a Palestinian-drafted resolution on "Ensuring Respect for International Law in The Occupied Palestinian Territories, including East Jersusalem".
So far, 700 Palestinians, including 150 children, have lost their lives in the Israeli offensive that began about 16 days ago following rocket attacks on Israel by Hamas.