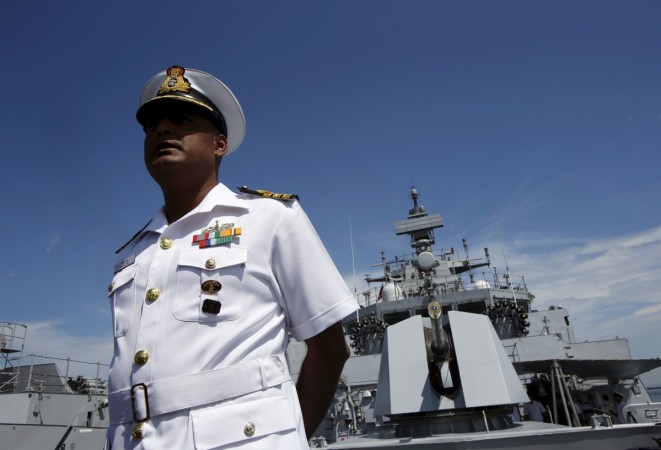 India and the United States are reportedly set to hold talks on anti-submarine warfare (ASW) with an eye on China, in a sign of growing defence cooperation between the two nations. India and the U.S. had agreed "in principle" last month to share military logistics.
Anti-submarine warfare will be the focus of the next joint exercises between the two countries in June in the northern Philippine Sea, a source from the Indian Navy told Reuters. The cooperation comes in the face of growing Chinese naval dominance in the Indian Ocean, with Chinese submarines being frequently tracked as close as the Andamans and Nicobar islands.
"These types of basic engagements will be the building blocks for an enduring Navy-to-Navy relationship that we hope will grow over time into a shared ASW capability," a U.S. official told the news agency.
Cooperation on as sensitive military technology as anti-submarine warfare points to growing military relations between India and the U.S. American Defence Secretary Ashton Carter, who visited India last month, had announced that the two countries had agreed "in principle" to conclude the Logistics Exchange Memorandum of Agreement, which would entail the use of each other's land, air and naval bases for refuelling and repairs.
Carter and Indian Defence Minister Manohar Parrikar had also discussed the setting up of a new bilateral Maritime Security Dialogue.
Cooperation on anti-submarine warfare comes in the light of India's indigenous development of submarines, and concerns that China may use attack submarines to monitor Indian submarines' movement.
India is currently in the process of inducting its first indigenous nuclear submarine, INS Arihant, into the Indian Navy's fleet. On Sunday, the Indian Navy carried out sea trials of its first indigenous Scorpene-class stealth submarine INS Kalvari.